Best CBD Nighttime Oil for Relaxation and Better Sleep: Lavender Vanilla CBD + CBN
Lavender Vanilla CBD + CBN tincture is the perfect solution for those looking to harness the calming and soothing effects of cannabidiol (CBD) and cannabinol (CBN). Combining two powerful cannabinoids, this formula offers a plethora of supportive properties, helping you relax and providing support for stress, anxiety, inflammation, and better sleep (1). And the combination of lavender and vanilla creates pleasant aromas that will help you drift away into peaceful slumber.
Keep reading to learn more about what Innovative Extracts' Nighttime Lavender & Vanilla CBD + CBN oil is and how it works.
Description of Lavender Vanilla CBD + CBN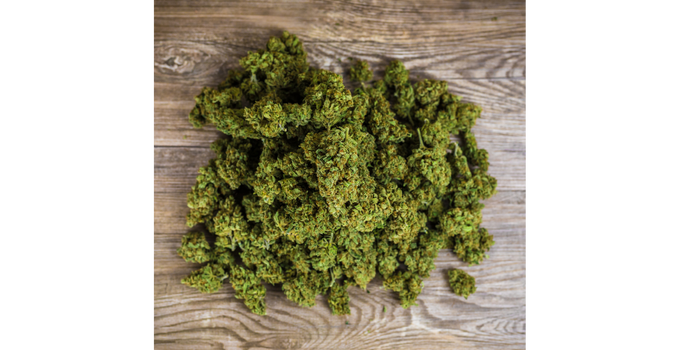 Two powerful cannabinoids
The soothing combination of CBD and CBN oils make this product an optimal choice for users looking to support their mental and physical health. CBD oil helps to ease stress and inflammation, while the CBN oil interacts with cannabinoid receptors throughout the brain to promote restful sleep at night.
CBD
CBD is one of many cannabinoids found in the hemp plant. Cannabinoids are naturally occurring compounds that bind to cannabinoid receptors present throughout the body's endocannabinoid system. The endocannabinoid system is responsible for regulating many body processes such as mood, sleep, pain perception and inflammation response.
When cannabinoids like CBD interact with cannabinoid receptors in the body, they activate pathways which can produce various effects depending on where the cannabinoid receptor is located.
For example, when CBD interacts with cannabinoid receptors in the brain it may help reduce feelings of stress (2). When it interacts with cannabinoid receptors near the immune system, it may help reduce inflammation.
CBD has many other potential benefits, including promoting a sense of calm, better sleep, healthy skin, relief from nausea and vomiting, soothing chronic pain and muscle spasms, as well as supporting cognitive function.
CBN
Cannabinol (CBN) is a minor cannabinoid found in cannabis and hemp. CBN is derived from cannabigerol (CBG), the precursor of all cannabinoids.
CBN acts as an agonist at the CB1 and CB2 cannabinoid receptors in the body, which means it also has the potential to interact with the body's own endocannabinoid system. And CBN can interact in various ways with other non-cannabinoid receptor sites throughout the body, such as opioid receptors or serotonin receptors.
The primary therapeutic effects of CBN are similar to those of other cannabinoids like THC and CBD, including pain relief and anti-inflammatory properties. Taken shortly before bedtime, CBN may also help ease insomnia by promoting sleep and healthy circadian rhythms.
The entourage effect of CBD and CBN
Taking CBD and CBN together produces a synergistic phenomenon known as the entourage effect. This is an important concept to understand when considering the therapeutic potential of these two cannabinoids.
The entourage effect refers to the notion that when cannabinoids, terpenes, and other compounds found in cannabis are combined together, they can produce a greater overall therapeutic outcome than if the individual components were used alone.
The entourage effect may lead to stronger effects than if one were to take only CBD or CBN on its own, and is a great example of how cannabinoids work together to promote health and wellbeing. By taking CBD and CBN together, users can benefit from both of their unique properties at once and gain the maximum potential benefit from their use.
Pleasantly flavored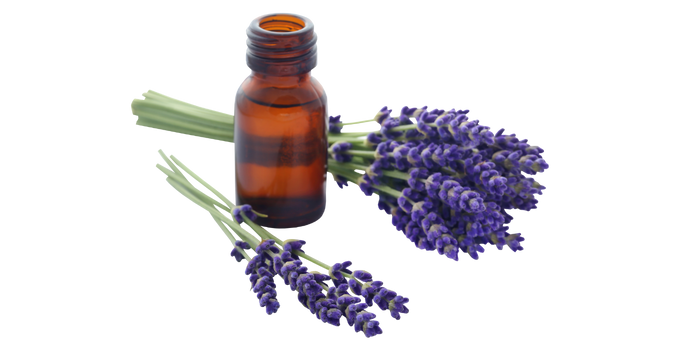 Not only does this tincture provide users with the health-promoting compounds in CBD and CBN, but it is also a delightful smell and taste experience.
The lavender vanilla flavor offers a calming aroma, with lavender-infused notes complemented by light vanilla undertones.
This product comes in a one-ounce bottle with a glass dropper. The formula contains CBD oil, CBN oil, and natural vanilla and lavender flavors, all blended in a medium-chain-triglyceride (MCT) oil. Refined from coconuts, MCT oil is one of the best carrier oils for CBD oil products.
How to Use Lavender Vanilla CBD + CBN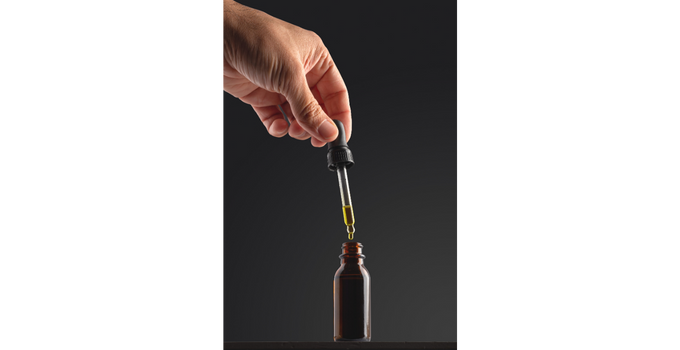 This tincture can be taken in various ways, and one popular way is to take it at night shortly before going to sleep. For best results, take it sublingually (under your tongue). Simply squeeze one milliliter (one dropperful) of the tincture underneath your tongue and wait thirty seconds before swallowing. This allows the oils in the drops to be absorbed quickly and efficiently, helping you to relax and get to sleep sooner.
If you prefer, Lavender Vanilla CBD + CBN drops can also be added to food or drinks for an alternative consumption method.
Where to buy Lavender Vanilla CBD + CBN Tincture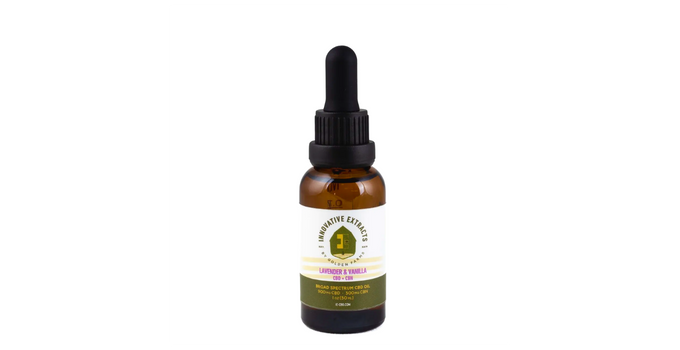 At Innovative Extracts, we offer the highest quality Lavender Vanilla CBD + CBN oil on the market. Our unique blend of natural ingredients is formulated to ensure maximum potency and purity in every bottle. With our product, you can be sure that you are getting exactly what is stated on the label. We have a team of experts who have worked diligently to bring this product to life and guarantee its efficacy.
Not only does Innovative Extracts provide exceptional products but also superior customer service. If you have any questions about our products or would like more information, don't hesitate to contact us; our friendly staff is just a phone call or email away! We are always happy to answer any questions you may have so that you feel confident when making your purchase decision.
Purchase Lavender Vanilla CBD + CBN online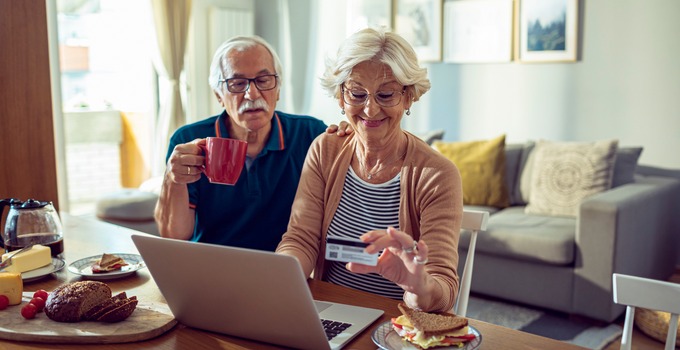 You can purchase Lavender Vanilla CBD + CBN oil with free shipping conveniently in our online shop. Simply select your desired quantity, add to cart, follow a quick check-out process, and you're done!
And when you sign up for our Subscribe and Save program, you'll receive 20% off on every bottle, shipped automatically to your home every month!
Shop at one of our retail stores
In addition to purchasing online, you can also shop at one of our two retail stores. At each location, you'll find a full line of CBD products, including our Lavender Vanilla CBD + CBN tincture drops.
Why our Lavender Vanilla CBD + CBN is top quality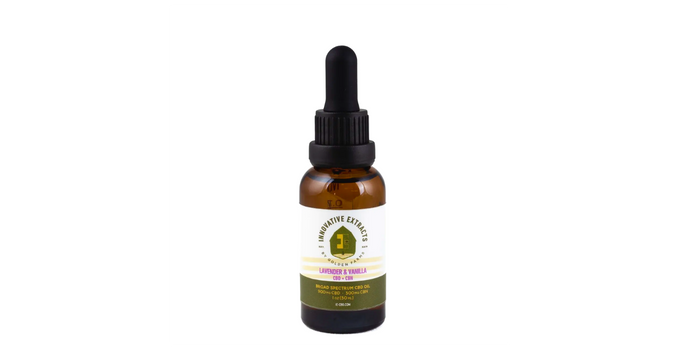 The main ingredients used to create this unique blend are CBD and CBN oils extracted from full spectrum hemp, organic MCT oil (fractionated coconut oil), and natural vanilla and lavender flavors.
Highest quality ingredients
Fractionated coconut oil is among the best carrier oils for cannabinoids and essential oils due to its ability to help them dissolve more easily into the body. Natural vanilla helps bind all of these powerful compounds together to create this formula's signature flavor. Lavender completes the blend to help you relax and feel calm before going to bed.
Extra filtration step during extraction
At Innovative Extracts, we take pride in our commitment to producing the purest hemp oil extracts on the market. That's why we include an extra filtration step in our extraction process. This extra step removes unwanted plant waxes and chlorophylls from the hemp extract which results in a cleaner tasting oil.
This extra filtration step helps to ensure that all of our products are free from impurities and contaminants and contain only pure compounds like terpenes, cannabinoids, and flavonoids.
By going through this additional filtration process, Innovative Extracts ensures that only the highest quality products are delivered to our customers. You can trust that you're getting top-tier hemp oil extracts in every tincture you purchase from us at Innovative Extracts.
Third-party tested for purity
The premium-grade hemp extracts used in Innovative Extracts' Lavender Vanilla CBD + CBN are third-party tested to ensure its potency and purity. There are no artificial flavors or preservatives used in this formulation – just natural ingredients.
Top rated reviews
Our customers stand by our product and provide reviews to attest its effectiveness. Don't just take our word for it; view real customers' rating scores and reviews on our website about our Lavender Vanilla CBD + CBN. You'll be glad that you did.
Precautions
It is important to note that while CBD and CBN may have therapeutic potential, more research needs to be done in order to fully understand how these cannabinoids interact with the endocannabinoid system in the body.
Even though this tincture is not made from full spectrum hemp extract, it can still cause a false positive on a drug test.
Lavender Vanilla CBD + CBN oil should not be used as a substitute for medical advice, diagnosis, or treatment. Please consult your physician before use if you are pregnant, lactating, have any medical condition or take any medications. Keep out of reach of children and do not use if safety seal is missing or broken. Results may vary from person to person. These statements have not been evaluated by the Food & Drug Administration (FDA). This product is not intended to diagnose, treat, cure, or prevent any disease.
Conclusion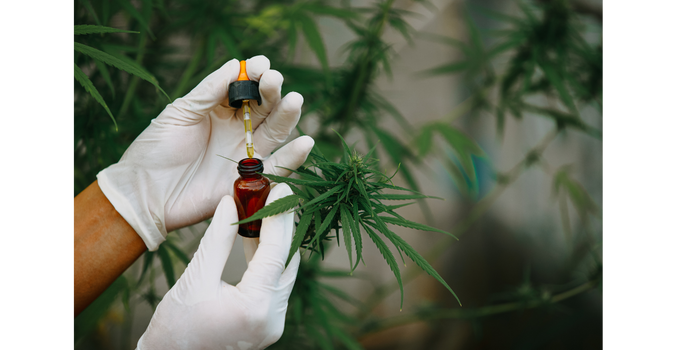 Whether you're dealing with the effects of everyday stress or looking to enhance relaxation, Lavender Vanilla CBD + CBN drops can help. With natural ingredients, enticing smell, and soothing combination of cannabinoids in every bottle, it helps promote a sense of calm for anxiety, and may help ease chronic pain symptoms. Try this great product today for a unique experience that could have positive effects on your wellbeing.
References
Shannon S, Lewis N, Lee H, Hughes S. Cannabidiol in Anxiety and Sleep: A Large Case Series. The Permanente Journal. 2019;23:18-041. doi: 10.7812/TPP/18-041. PMID: 30624194; PMCID: PMC6326553. https://pubmed.ncbi.nlm.nih.gov/30624194/
Dahlgren, M.K., Lambros, A.M., Smith, R.T. et al. Clinical and cognitive improvement following full-spectrum, high-cannabidiol treatment for anxiety: open-label data from a two-stage, phase 2 clinical trial. Communications Medicine 2, 139 (2022). https://doi.org/10.1038/s43856-022-00202-8