CBD Dog Treats for Arthritis
Having a dog is one of the greatest blessings you can experience; however, the pain is not only felt by human beings but also by our canine companions. Since dogs can't stay in one place, and they're constantly moving, walking, or running, arthritis becomes pretty common among them. CBD dog treats may offer pet owners a viable solution for arthritis conditions.
It's the reason why most pet owners look for the best remedies to keep their dogs healthy and away from any joint pain or arthritis. The symptoms manifest as joint pain and the dog may lose its balance over the years. Often, surgery is considered one of the best options for treating joint pain and healing this disease completely.
However, if dog owners can catch the symptoms in the early stage, using broad-spectrum CBD oils or CBD dog treats for pets may offer holistic treatment. But, there are a lot of pet CBD products available on the market which can be confusing. Keep on reading this guide to understand what exactly these CBD dog treats are and how they can benefit dogs.
What Are CBD Treats for Pets?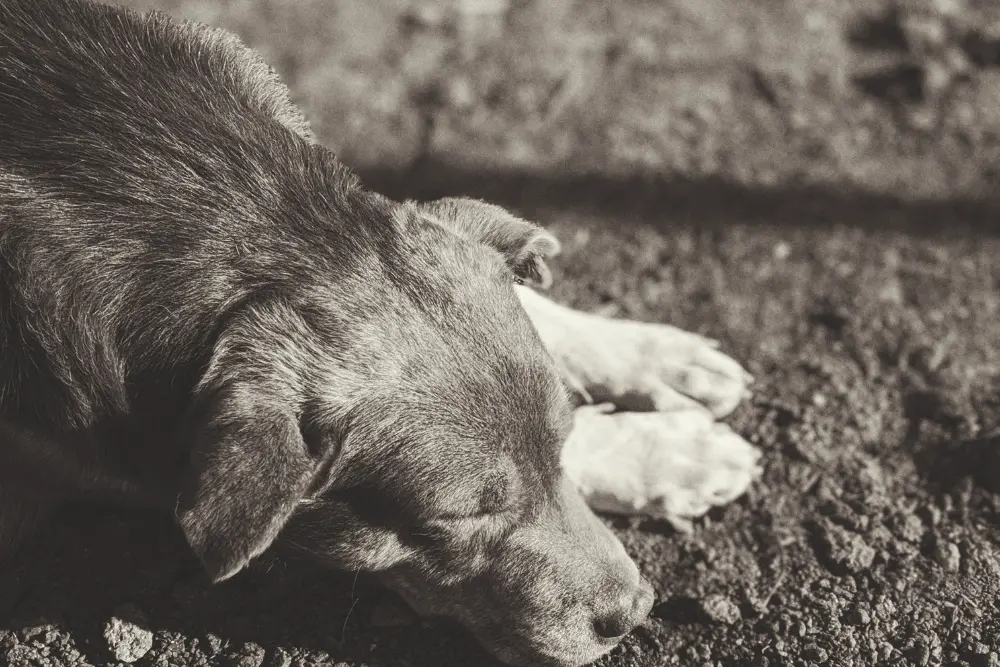 In the CBD industry, these dog treats infused with cannabidiol are extremely popular. It contains the necessary ingredients such as salmon oil, chamomile, or glucosamine that help relieve joint pain among dogs. Most of these pet CBD brands infuse hemp extracts into the joint chews and dog treats to help dog owners not to deal with tinctures.
Since it tends to reduce joint pain, it uses healthier ingredients than other treats. This means pets can have healthy food with minimal fillers. Still, some doubts linger about the use of CBD with THC. To reiterate, cannabidiol doesn't make anyone feel high, neither humans nor dogs due to its non-psychoactive chemical.
In fact, all reputable CBD dog treat manufacturers infuse their supplements with organic and gluten-free materials. In addition, due to the pain-relieving properties of CBD, it may help the dog relax and reduce its joint pain. Yet, with so many soft chews and treats available on the market, it can be overwhelming to choose the best CBD treats for dogs.
Factors to Consider Before Buying CBD Treats for Dogs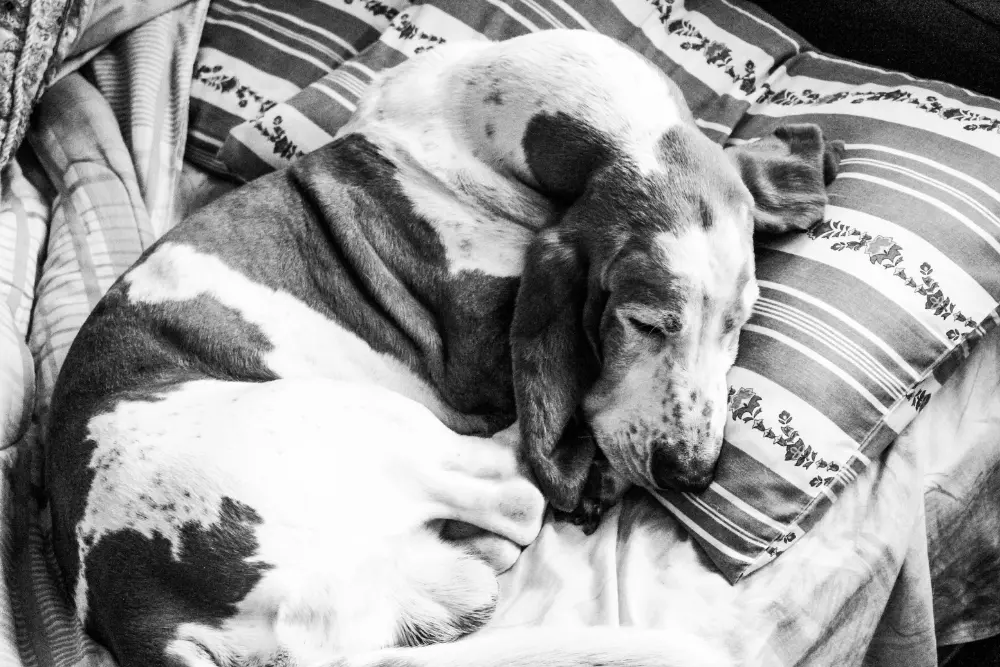 There are hundreds of dog treats available which makes it challenging for pet owners to find the best dog treat for their companion. Moreover, there are a few things to be considered to choose your dog's treat wisely.
The factors to be checked before buying CBD treats include: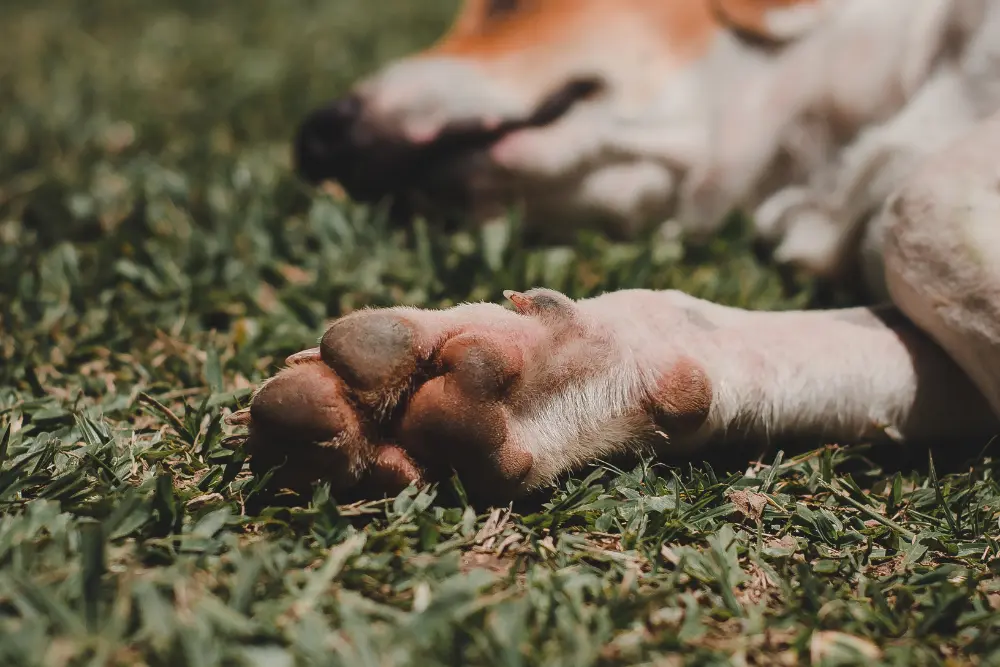 1. Hemp Source
The hemp source is always a vital factor to be considered as the cultivation practices utilized to grow the hemp can further affect its nutritional value. So, it's best to choose dog treats made with non-GMO and organic materials.
2. CBD Extraction Method
The way how producers are extracting cannabidiol from a cannabis plant is called the extraction method. The most popular extraction method is Co2 extraction which uses pressurized Co2 liquid for extracting all the cannabinoids and including them in the dog treats.
3. Dosage
It's important to note that all CBD products don't contain the same quantity of cannabidiol per serving size. Therefore, the dosage is an essential factor to be checked when choosing CBD-infused products. Primarily, the dosage depends on the dog's size and its current condition.
Further, along with these points, it's crucial to have veterinarians' advice before purchasing any CBD product to ensure dog safety.
The Benefits of CBD Pet Treats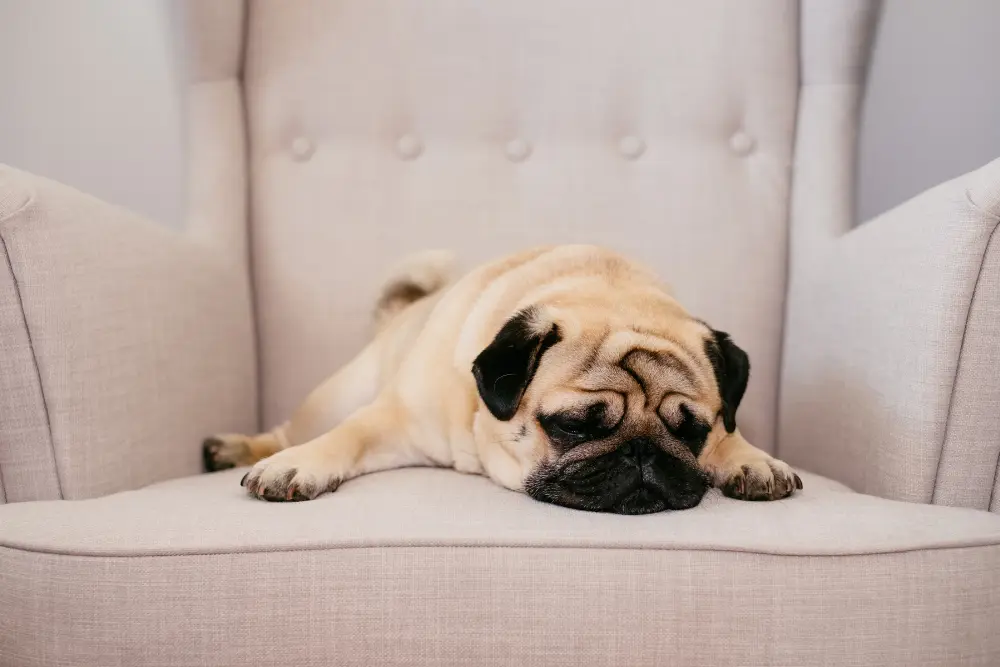 The primary claims of CBD dog treats revolve around cannabidiol's effect on every mammal. Since they have an endocannabinoid system, it processes the cannabinoid compound and sends a soothing feeling to different parts of the body. Henceforth, CBD pet products aren't used for a specific ailment but these are palliatives for a persistent pain condition.
This pain can be caused by a variety of diseases including arthritis, hip dysplasia, or anything. However, using these CBD treats could yield a number of benefits. As these pet CBD brands manufacture tasty treats for the dogs, it becomes easier for pet owners to treat these dogs with arthritis as the food becomes appealing to their pets.
Here are a number of benefits of CBD dog treats: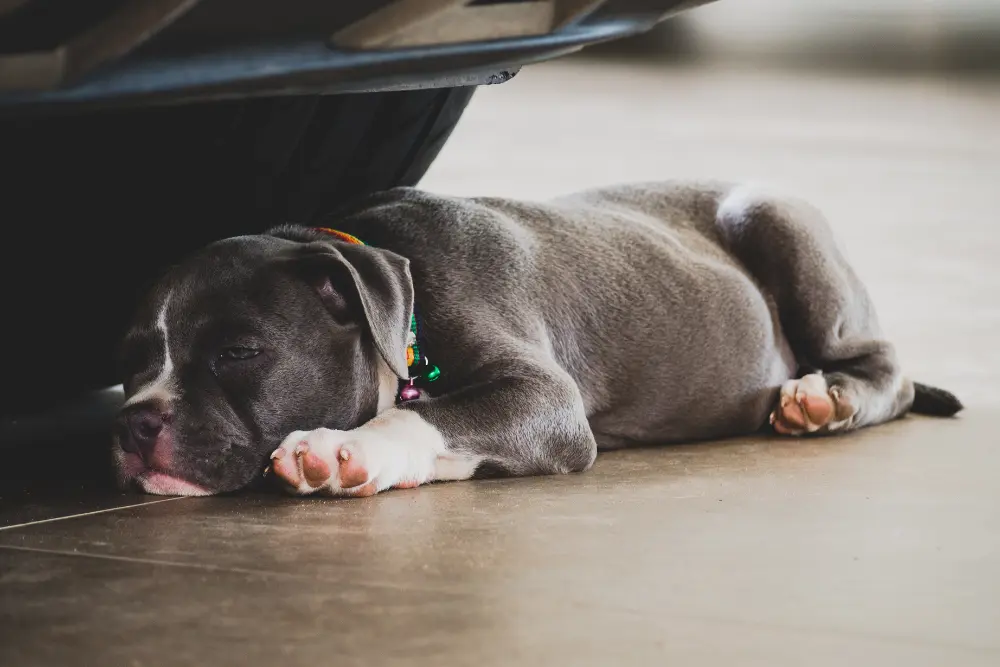 Relieves Anxiety
Dog CBD treats may help to relieve anxiety in the same way as it does for human beings. In fact, these treats could lessen the dog's anxiety related to any noise phobias such as fireworks or thunderstorms.
It Relieves Joint Pains
Numerous studies have reported the positive effect of dog CBD treats in terms of relieving pain associated with joint inflammation or nerve-related issues. This anti-inflammatory benefits dogs with arthritis and hip dysplasia.
Improves Appetite
Sometimes, dogs start to lose their appetite due to illness or old age. In such cases, CBD dog food may be an excellent option to improve their appetite and reduce nausea.
It Boosts the Immune System
The best CBD dog treats not only could help to keep up the joint health of the pets but also could boost the immune system. Regardless of an overactive immune system or underactive one, CBD dog food does its wonder accordingly.
Reduces Organ Inflammation
Due to the anti-inflammatory effects, CBD isolates dog treats to reduce lung, brain, or any other organ inflammation.
Therefore, dogs that regularly intake CBD experience fewer symptoms of arthritis or any other diseases that drastically increase their discomfort. Yet, the dosage must be closely observed by the veterinarian to avoid any health issues.
Do CBD Treats Help Dogs with Arthritis?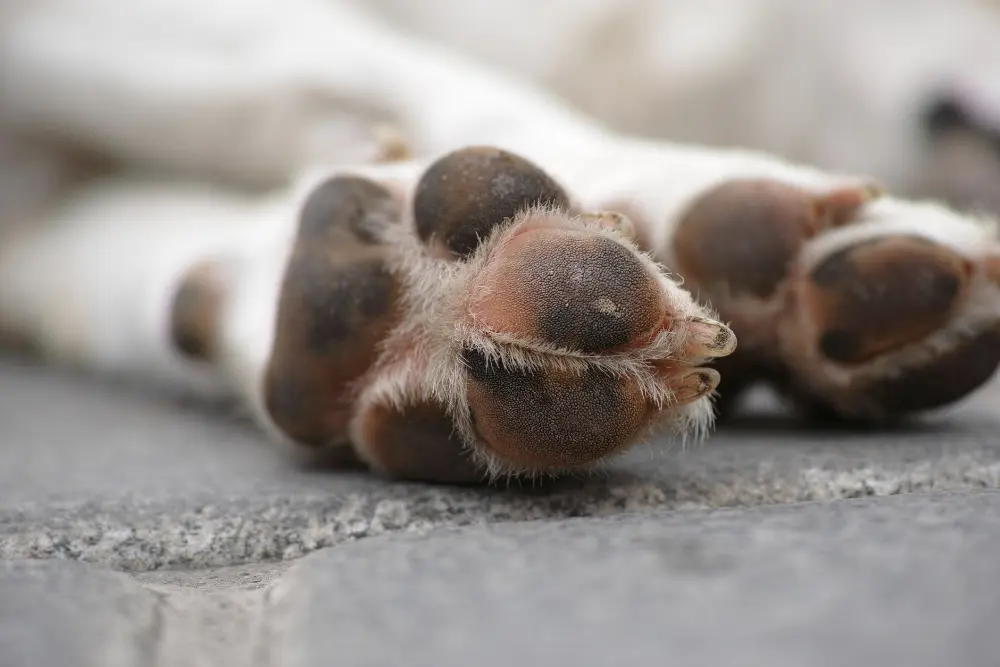 CBD treats and high-quality CBD oil both are considered effective when it comes to treating dogs' joint pain. Although, full-spectrum CBD oils have a faster onset and are more beneficial for pain management. Therefore, if a dog suffers from arthritis pain, CBD isolate products could be one of the best natural remedies available so far.
Since CBD interacts with CB1 and CB2 receptors which are a part of a dog's ECS, it can help mammals to experience reduced pain. Although, how many CBD treats you should use in order to cure the pain is something to be consulted with the veterinarian due to major types of arthritis conditions observed in large to small-breed dogs.
CBD could help reduce mobility issues, swelling, and joint pain but everything must be done under a vet's surveillance.
What is the Best Treatment for Arthritis in Dogs?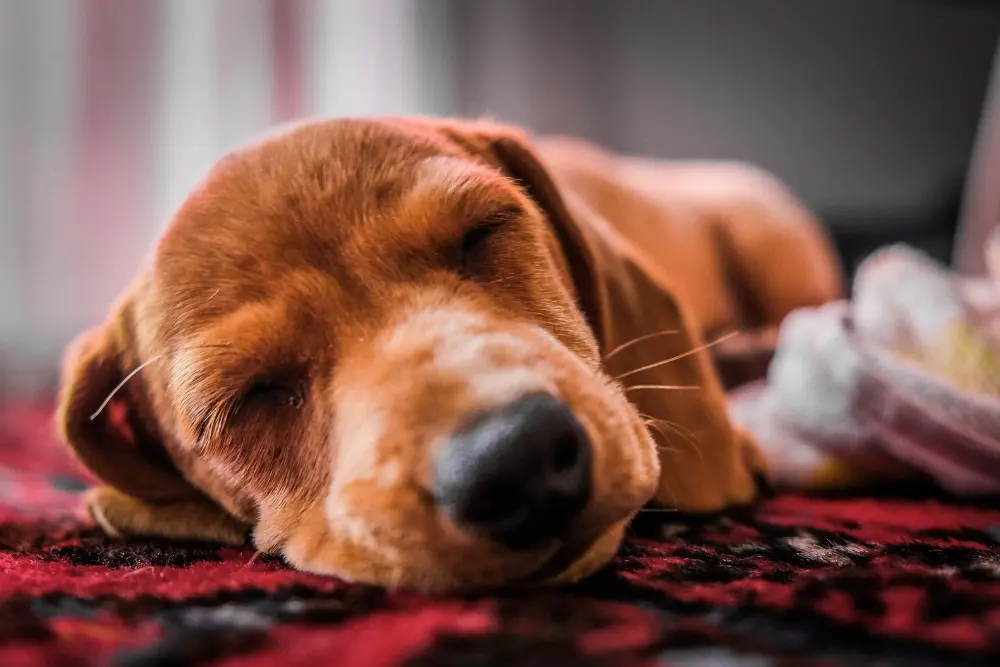 Arthritis in senior dogs is often a result of injuries, obesity, or diabetes. In fact, if dogs tend to have a highly active life, it increases their chances of getting arthritis. Since pain is the common symptom of this disease, the primary focus of many dog owners is geared toward reducing the pain. After all, seeing your canine companion suffering is the worst thing to see.
So, here are some of the best treatments for dogs with arthritis:
Weight Management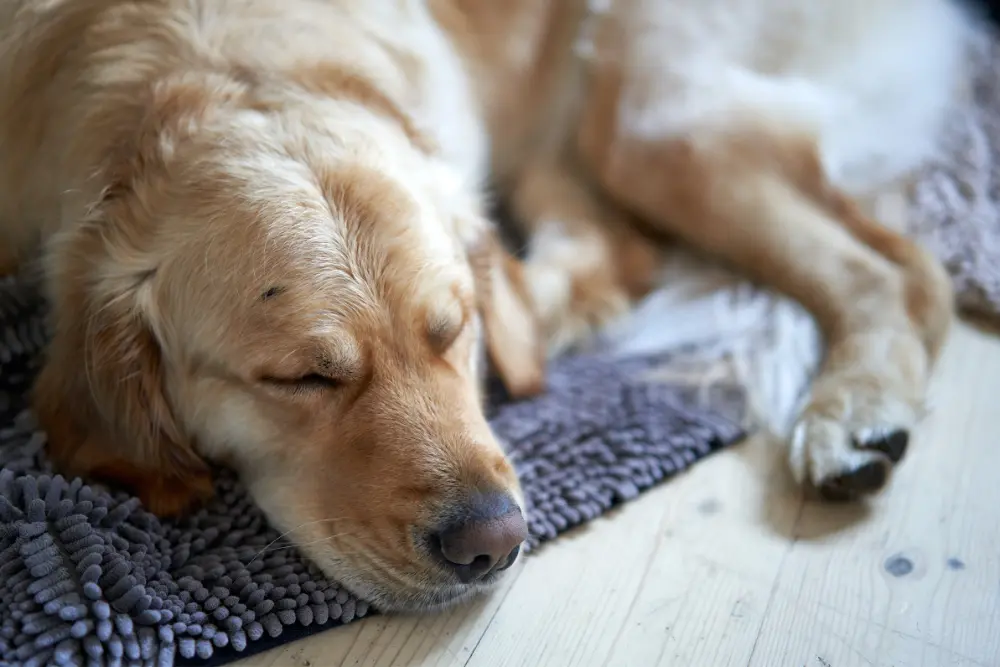 For an arthritic dog, exercise and weight management is the most crucial treatment to start with. Otherwise, the excess fat issue tends to secrete hormones that further promote joint pain and inflammation. Leash walking or also known as mild controlled jogging helps many dogs with arthritis.
Also, you can consider swimming, underwater treadmills, and other physical forms of activity to manage the pet's weight. Many pet owners follow a special diet containing glucosamine, chondroitin sulfate, and omega-3 fatty acids to manage their pet's weight.
Use Natural Supplement
For dogs with arthritis, there are several natural supplements available apart from these CBD dog treats. One such is Boswellia. It tends to have strong anti-inflammatory properties which have shown to be more effective in treating joint pain in dogs. Although Boswellia is often included in most CBD-infused dog treats, it can be found in pills, cream, or resin form.
Use Prescription Medications
Along with CBD treats, dogs can be given prescription medications to keep up their joint health. There are no adverse interactions between over-the-counter medications and CBD treats.
However, it's important to note not to exceed the CBD dosage that is recommended. Some of the common prescription medications available are NSAIDs such as Etogesic, Rimadyl, and Metacam, to name a few.
Use Alternative Therapies
Some alternative therapies are available for treating dogs with arthritis such as massage, acupuncture, stem cell therapy, or surgical alternatives. In case of all the alternatives and conventional methods fail to treat the dog, surgery remains the only way out. This is why it's important for pet owners to catch the symptoms as early as possible.
CBD Dog Treats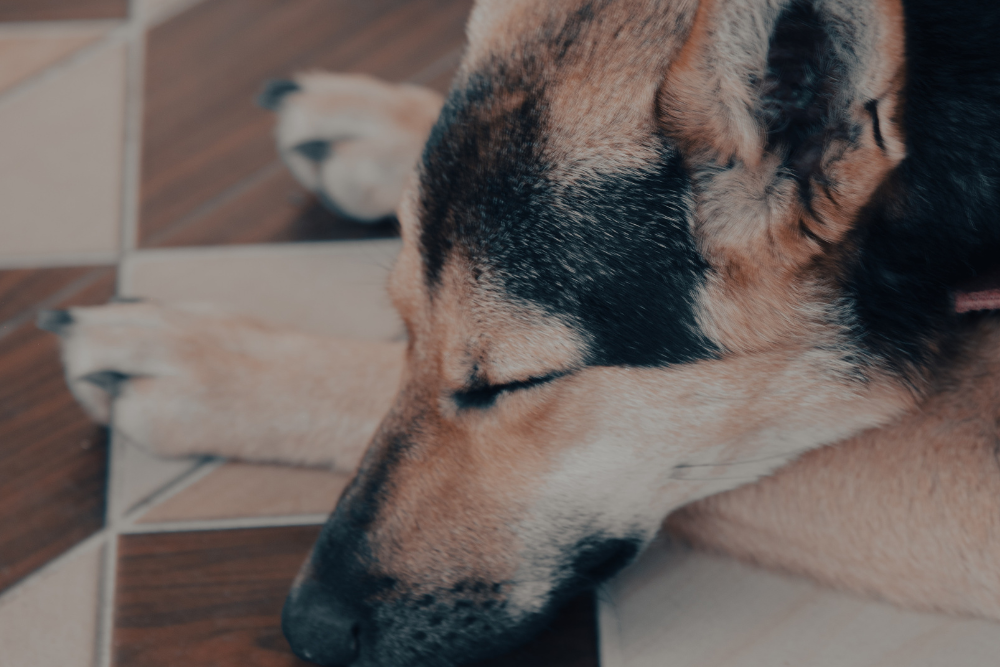 The use of CBD dog treats has been proven to be a safe alternative to over-the-counter medication for treating joint pain and keeping the dog's health well. Using CBD dog treats is a unique way to cure a dog's joint pain. It has been proven to be more effective in reducing the discomfort and pain felt by these pups.
So, these are the traditional and modern ways to treat arthritis among dogs. Most people find it easy to give their dogs a tasty CBD dog treat than to administer CBD oil by mouth.
How Long Does it Take for CBD Oil to Work on Dogs for Arthritis?
The full spectrum CBD oil primarily originates from the cannabis plant. It's often given in the form of drops. People can add it to the water, food, or directly administer CBD oil to the dog's mouth. The anti-inflammatory properties in CBD oil could help reduce the pain with immediate effect. It could take thirty to sixty minutes for CBD oils to start their effect.
In some cases, the time can be longer depending upon the level of pain the dog is bearing. Most pet owners prefer CBD treats for dogs over oils as it's easier for the pets to take on the go. Also, the effect of CBD oils can vary from dog to dog. Further, as compared to CBD treats, CBD oil could work faster because it can be applied directly by mouth.
Whereas, dog treats have a long digestive system to pass to reach their targeted tissue. It means it'll take longer for the best CBD dog treats to get absorbed into the dog's bloodstream and start their impact. So, it's important to consult with a pet's veterinarian on the products before using them for joint pain relief.
Which CBD Oil is Best for Arthritis in Dogs?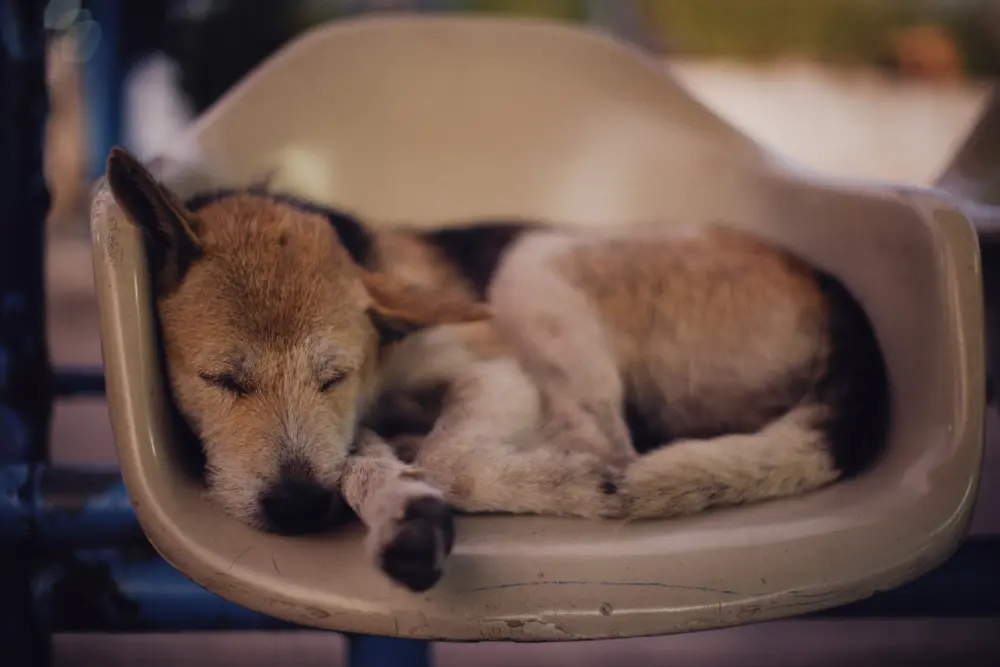 There are hundreds of broad-spectrum CBD oil-infused products available on the market and all are claimed to be the best. Moreover, it's highly crucial to consider a few things before buying the best CBD oil for your dog. This includes checking the source of hemp, customer reviews, brand reputation, third-party lab testing, and the hemp extraction method used.
In addition, out of all these factors you should consider while looking for the best CBD oil, consulting with the pet's veterinarian is non-negotiable, ensuring the dogs can yield proper health benefits from these components.