CBD Pain Relief Cream 1000mg for Soothing and Calming Aches

Whether acute, chronic or debilitating, pain can cause you not to be your best self when performing daily activities. In addition, pain may keep you up at night and result in stress and anxiety due to a lack of enough sleep.
Unfortunately, while painkillers may be an option for some, the causes of pain may vary, prompting a different pain relief solution. This is why most people have been gravitating toward natural pain remedies, such as CBD pain relief cream 1000mg, for pain relief.
That said, sifting through the CBD market in search of the best CBD pain relief cream 1000mg can be overwhelming, especially when you are in pain. Fortunately for you, we will help you understand how CBD creams work and how to use them.
In addition, we will guide you on how to make shopping for CBD pain relief cream 1000mg a little easier for you.
Let's dive in.
What is A CBD Cream?

Think of CBD creams as your go-to topical application cream, only that it is infused with CBD (cannabidiol).
CBD is one of the major active ingredients found in cannabis plants. Recent research and testimonials from CBD users have shown CBD benefits in alleviating pain and inflammation. Other benefits of CBD products include managing anxiety and helping you get enough restful and restorative sleep.
CBD pain-relief creams help to soothe and calm joint and muscle pain. They are a go-to option if you are getting started with CBD products and don't want to use edibles like CBD gummies.
Before we look at how CBD pain relief cream 1000mg helps provide pain relief, let us see the types of CBD creams you will find on the market today.
What Are the Different Types of CBD Pain-Relief Creams?

Like other CBD products, CBD pain alleviating creams come in three formulations. These are:
Broad-Spectrum CBD – These are creams made from all the compounds present in the hemp plant except THC(tetrahydrocannabinol).

*THC causes you to feel "high" when consumed in higher percentages.

Full-Spectrum CBD – Full spectrum CBD creams contain all the compounds present in the cannabis plant. These include THC, flavonoids, and terpenes.

It is important to note that THC contained in full-spectrum CBD products amounts to less than 0.3%. This means that you will not get high.

However, research shows that CBD products infused with THC provide more benefits than THC or CBD alone. This is known as the entourage effect.

CBD Isolate – This is the purest form of CBD. A CBD pain cream made from CBD isolate does not contain additional compounds like terpenes and flavonoids.
How Do CBD Creams Work to Alleviate Pain?
CBD pain relief creams are applied topically on areas where you feel pain. By massaging the pain cream into your skin, the cream calms down the joints and muscles to provide relief.
CBD pain relief creams provide localized effects to that specific area. This is unlike systemic effects(aka in your whole body) when you ingest or inhale CBD.
The effects of a CBD topical cream are experienced very quickly after application. This is because CBD does also not reach your bloodstream. This is unlike taking CBD gummies, which take between 40 minutes and 2 hours to relieve pain.
Due to the almost instant relief and guaranteed benefits, a CBD pain cream is preferred to relieve joint and muscle pain quickly.
Who Should Use A CBD Pain Relief Cream?

Using a CBD pain relief cream will help relieve pain from :
Acute or chronic pain
Sore muscles
Joint pain
Muscle aches
Inflammation
Back pain
Tightness in certain parts of the body
Knee pain
Nerve pain and damage
Jaw pain
Arthritis
Headaches and Migraines
Cramping
General body aches
What Benefits Will You Experience from Using A CBD Pain Cream?

CBD creams offer vast benefits besides alleviating pain and discomfort. These include:
Instant Relief from Pain – A CBD pain relief cream offers faster results than other methods of taking CBD, such as ingestion.
Does not require ingestion – If it is your first time trying out CBD products, you may be slightly uncomfortable with ingesting them. Fortunately, the CBD pain relief cream 1000mg allows you to experience CBD pain relief abilities without ingesting it.
Provides localized effects – Unlike inhaling or ingesting CBD, CBD pain creams only provide effects to the specific area of application. This means that your whole body will not experience CBD abilities and potential side effects.
What Are the Side Effects of Using A CBD Pain Cream?

Although rare, some people may experience occasional side effects from a CBD pain relief cream. These include:
Changes in appetite
Sleepiness
Diarrhea
Changes in weight
In addition, it is highly unlikely for topicals to get absorbed into the bloodstream. However, it is always important to consult a health care professional if you are on other medications.
Buying Guide: How Do You Choose the Best CBD Pain Cream?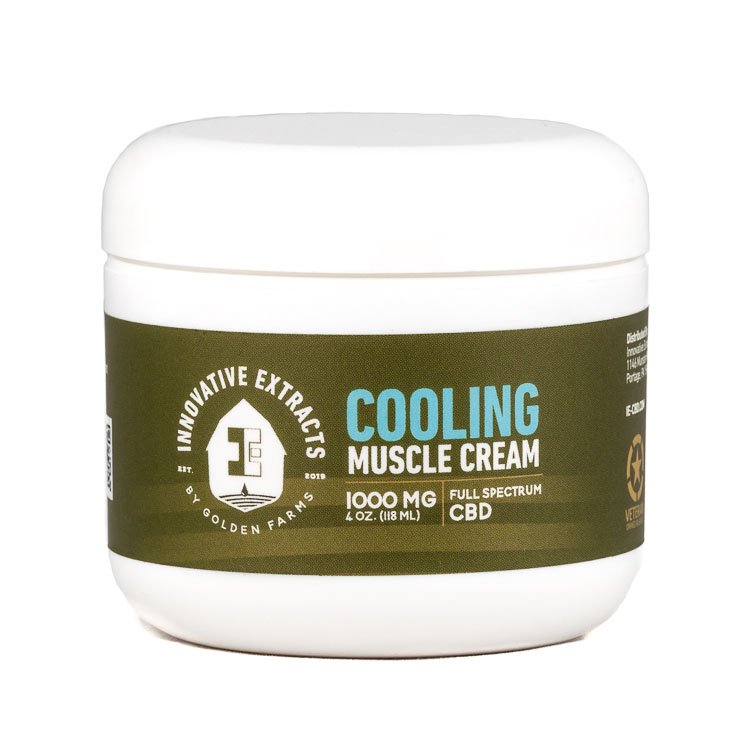 CBD pain creams are preferred as they offer targeted relief from pain. That said, choosing the best topical CBD products on the market can be a little daunting.
Below are factors you should consider to make CBD cream shopping easier for you.
Hemp Source and Extraction
One of the main considerations when buying a CBD pain cream is the hemp source and extraction method.
You want to ensure that the hemp extract has been grown and harvested on US farms. This is because hemp production is highly regulated in the US, meaning that your CBD products will be quality.
Unfortunately, poor extraction methods can compromise the CBD quality. So, check that only safe practices are used alongside pharmaceutical-grade equipment.
CBD Type
Another factor to consider is the CBD type. An Isolate CBD cream will suit you if you wish to avoid THC and other cannabinoids.
However, keep in mind that full and broad spectrum creams will have more pain soothing abilities than isolates.
Additionally, all CBD types may have traces of THC. However, rest assured that a full-spectrum CBD cream will have less than 0.3% THC content – which is the legal limit.
Innovative Extracts CBD muscle creams are full spectrum to provide the full CBD anti-inflammatory properties and alleviate your pain.
Ingredients
Aside from CBD and other present cannabinoids, CBD creams may be infused with other ingredients to boost their effectiveness. Such ingredients include arnica Montana flower extract, menthol, and magnesium, which work to relieve pain further.
You may also find coconut oil, Cetearyl alcohol, aloe vera, and leaf juice, depending on your chosen brand.
Ideally, it's important to ensure that only natural and nourishing ingredients have been added to the creams. In addition, be on the lookout for artificial ingredients as they may have undesirable effects on your body.
Another thing to check in the ingredients list is possible irritants or things you are allergic to. This is important, especially for people with sensitive skin.
Potency
The CBD potency or concentration is essential to consider in pain relief creams. This is because you may require a CBD topical with higher potency if you suffer from chronic pain.
Conversely, starting with a low-potent CBD muscle cream is advisable if it is your first time using the CBD product.
Type of Cream
CBD pain relief creams can either be heating or cooling therapy creams.
Heating therapy works by boosting blood flow and nutrients to the affected area. In turn, this relaxes and soothes joint and muscle pain.
Cold therapy reduces blood flow hence reducing swelling and pain. Cold CBD therapy creams are therefore used to relieve pain from injuries and inflammations.
Either warming or cooling creams will depend on your specific needs.
Third-Party Testing
Checking the results from third-party lab testing is important as it lets you know exactly what you are putting into your body. This is also a sign of a reputable brand.
So, when checking the third-party lab results, pay attention to the CBD topical's quality, potency, purity, and effectiveness.
Brand
The brand you choose is just as important when buying CBD topicals. You want to go for a transparent, reputable, and reliable brand.
A transparent brand, say Innovative Extracts, will share its practices and important information with you. This involves things like how the hemp is grown and third-party results.
Next, you want to check the brand's reputation. The customers' perception of the brand can be determined by checking online reviews and the customer review section.
Finally, a reliable brand will be transparent, reputable, and with good customer service.
CBD Cream vs. CBD Oil, Which One is Best?

The major difference between these two CBD products is how they work to relieve pain.

CBD oil is taken in sublingual form(under the tongue) and absorbed into the bloodstream. This way, the cannabinoids in CBD oil interact with your body's endocannabinoid system(ECS) to soothe and calm pain from the inside.
CBD oil is a great option if your pain stems from health issues like chronic fatigue or irritable bowel syndrome.
Conversely, topical CBD pain relief creams offer targeted relief from pain. This is because they are hardly absorbed into your bloodstream. For this reason, creams are better for specific areas that require pain relief.
These may be joint discomfort, muscle ache, osteoarthritis, arthritis, or dry and irritated skin.
So, use a CBD cream for localized issues and CBD oil for pain that is difficult to target.
How Do You Use A CBD Pain Relief Cream?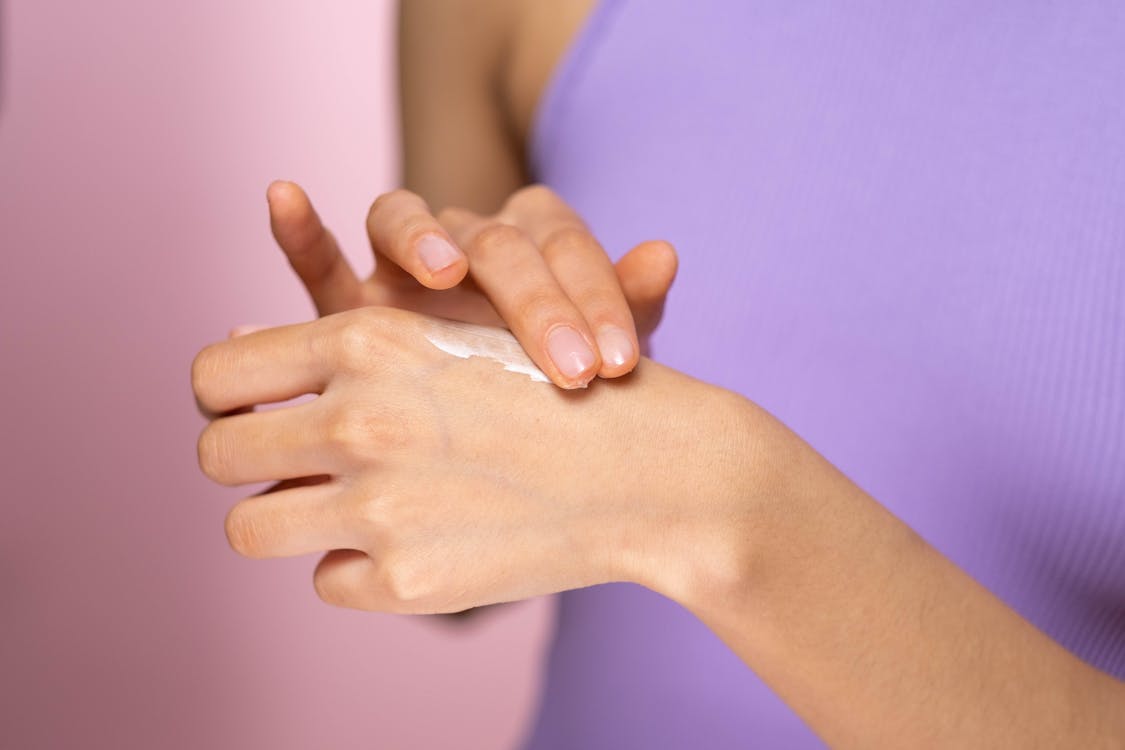 The first step is reading the instructions on the package as each cream is different. You may also want to start conducting a patch test. This means applying a small amount on your inner wrist and waiting to see if you experience any reaction or irritation.
The second step is to apply topically on the affected area and gently massage the cream into your skin. It's advisable to start with a small amount and then gradually increase it, if necessary.
Keep in mind that you may experience a warming or cooling sensation from a CBD cream with arnica Montana flower extract or menthol. If these ingredients are present, start with a small application if the sensations bother you.
Another tip is to avoid applying CBD cream near your mucus membrane or on areas with broken skin. This will help prevent bad reactions.
It's also advisable to stop using the CBD cream and consult a health care practitioner if you experience reactions like redness or inflammation.
Frequently Asked Questions
How long does it take CBD pain cream to work?
The time taken to feel the CBD effects will vary from one person to the other. However, this time is shorter compared to other methods, like ingesting CBD edibles.
Does CBD cream heal inflammation?
CBD pain relief cream 1000mg contains CBD alongside other ingredients that help manage inflammations and alleviate pain.
Conclusion

Pain is detrimental to your health and general wellness. Similarly, using prescription painkillers to manage chronic pain can lead to addiction and other undesirable side effects.
For this reason, natural pain relief remedies, like CBD, are preferable because they are safe and effective. In addition, CBD creams are easy to apply and safe, especially for first-time users of CBD products.
Besides relieving pain, CBD products can help you manage anxiety, reduce stress and improve your sleep pattern.
Why Should You Buy Innovative Extracts CBD Pain Creams?

We understand that managing acute or chronic pain is not always easy. Fortunately, our CBD pain relief cream 1000mg with added menthol and magnesium soothes your muscles and relieves you of pain.
Our hemp is grown in rural Pennsylvania under strict practices to ensure quality. Therefore, you will only find safe and natural ingredients that add to the healing properties of CBD.
We prioritize your safety by being transparent with you about third-party lab tests. You can find these results on our product pages.
Get our CBD pain cream today to soothe and calm your aches. You can also contact us for questions or inquiries about our CBD products.