Do CBD Strains for Social Anxiety Provide Relief?
Research by the National Alliance on Mental Illness (NAMI) shows that more than 40 million adults in the United States have an anxiety disorder. Additionally, 7% of children between the ages of 3 and 17 experience anxiety issues annually.
These disorders include social anxiety, panic attacks, generalized anxiety disorder, and phobias. This article will focus on social anxiety disorder.
We understand that living with social anxiety disorder can feel like a nightmare. We want to help you understand how CBD strains for social anxiety work so you, too, can reap the benefits.
What Is Social Anxiety Disorder?
Social anxiety disorder, previously known as social phobia, is a mental health condition often confused with shyness.
Unlike the nervousness you feel when delivering a presentation or going on a date, social anxiety disorder causes intense fear in everyday social interactions.
According to the Social Anxiety Institute, people suffering from social anxiety often feel like their actions are being watched and judged. This makes you feel self-conscious and embarrassed about being scrutinized and negatively judged.
Social anxiety can make talking with people, attending social gatherings, and meeting new people quite challenging. This results in you being closed off, having stressful relationships, and even fearing losing your job.
While you may know that such fears are irrational, you often feel powerless to overcome them.
Causes of social anxiety disorder
While research on the causes of social anxiety is still pouring in, below are a few possible causes.
Inheritance – Social anxiety disorder is said to run in families. However, research is still ongoing to determine if genetic or environmental factors are to blame.

Brain structure – Your brain is in charge of regulating your mood, your reaction, and your interpretation of social interactions. Likewise, your brain controls your fear, anxiety, and stress response levels. A heightened anxiety and fear response in your brain can lead to increased anxiety, especially during social interactions like school, work, or gatherings.

Stressful life experiences – Stressful experiences like bullying, emotional and physical abuse, and major life-altering decisions are possible factors for social anxiety.

Environmental influence – This refers to learned behavior from embarrassing social situations or anxious parenting styles.
What are the symptoms of social anxiety disorder?
Symptoms of social anxiety disorder can be physical, emotional, and behavioral. They include:
Physical symptoms such as a fast heartbeat, sweating, nausea, blushing, lightheadedness, difficulty speaking, and feeling like your mind has gone blank.

Avoiding eye contact.

Feeling self-conscious and embarrassed in front of other people.

Intense anxiety and fear in social gatherings.

Intense worry about humiliating yourself.

Avoiding social interactions altogether as a result of fear.

Worry that other people will see you are anxious or stressed.

Identifying your flaws and analyzing your performance after a social interaction.
Treatment methods for social anxiety disorder
Upon diagnosis by a health practitioner, common social anxiety treatments involve psychotherapy and medication. Frequently used types of psychotherapy include cognitive behavior therapy (CBT), acceptance and commitment therapy (ACT), support groups, and exposure therapy.
Common medications for anxiety disorders include anti-depressants, anti-anxiety meds, and beta-blockers. Additionally, certain home remedies like practicing meditation, mindfulness, and breathing exercises can help manage anxiety levels.
How Does CBD Help Treat Social Anxiety?
Many people have been reaching out to CBD to help alleviate inflammation and pain. CBD has also proved helpful in managing stress levels and anxiety. This helps you remain calm and relaxed and even sleep better at night.
Before we look at how CBD helps manage social anxiety, below are the major different CBD strains you will find on the market today.
CBD is extracted from hemp and marijuana plants. Although both are largely classified as cannabis plants, only CBD extracted from hemp plants is considered legal at the federal level in the US.
Cannabis strains can be found in three groups: indica, sativa, and hybrid.
Indica – Indica strains contain a high CBD percentage, making you feel calm and relaxed. They are perfect if you are looking to ease anxiety, get relief from pain, and enjoy restorative sleep.

Sativa – Sativa strains are responsible for giving you a burst of energy. You will also experience a high feeling with these strains as they have more THC than CBD.

Hybrid – This refers to a blend of Indica and sativa strains. For this reason, you will find indica-dominant strains and sativa-dominant strains depending on the CBD-to-THC ratio.
How do CBD strains for social anxiety work?
CBD strains refer to strains with a high CBD percentage. CBD helps relieve symptoms of anxiety. Conversely, while THC decreases anxiety symptoms at low doses, it may cause negative psychoactive effects, like paranoia and panic attacks, in high doses. This is why CBD strains are preferable for managing social anxiety disorder.
But how do high CBD strains help manage social anxiety levels?
Your body contains cannabinoids, similar to those found in CBD, in the ECS (endocannabinoid system). In addition, the ECS system is responsible for regulating homeostasis in physiological processes like metabolism, memory, immune, and stress response.
When you take CBD, it boosts physiological processes to provide more relief from pain, stress, and even anxiety.
Another study shows that CBD works similarly to social anxiety disorder medications. CBD is said to interfere with the activities of GABA, one of the many neurotransmitters responsible for balancing anxiety levels in your body.
As more research investigating the effects of CBD on social anxiety is underway, different studies and evidence from CBD users have shown that CBD helps manage social anxiety disorder symptoms.
Another benefit of using CBD to manage anxiety disorders is that there is no risk of addiction and other negative side effects like hallucination and insomnia. This is unlike the common pharmaceutical drugs used for treating anxiety.
What Are the Best CBD Strains for Social Anxiety?
Now that you have learned how CBD helps manage social anxiety, let us get into the best strains to help you.
It is also important to keep in mind that while a high CBD strain will provide anxiety relief, other components like terpenes, flavonoids, and low THC levels help increase its effectiveness.
Cherry Wine is a popular high CBD strain used for its calming effect, perfect for battling social anxiety. This strain has about 17% CBD and 1% THC, making it perfect for calming and relaxing your brain. Most of the full-spectrum tinctures produced by Innovative Extracts are derived from this mellow strain, which has a rich terpene profile and gives off scents of cheese and wine.
ACDC is a popular high CBD strain that relieves you of stress and anxiety for complete relaxation. You will also enjoy pain relief without THC's psychoactive effects.
If you are looking for strains that will not make you feel like a couch potato, then ACDC will be perfect. In addition to its sweet citrusy scent, ACDC has beta-caryophyllene and myrcene as its dominant terpenes.
ACDC is also used as medical marijuana to treat epilepsy and the adverse side effects of chemotherapy.
This cannabis flower strain contains about 14% CBD and 1% THC. This allows Sour Space Candy to ease stress and anxiety while giving uplifting effects, only without the high. It is also perfect for daytime use as it allows you to be focused and super calm simultaneously.
Lifter
Although still new in the CBD world, the Lifter strain has an average of about 16% CBD and almost no THC. For this reason, it helps relieve stress and anxiety while providing relaxing effects.
Lifter has a unique aroma of diesel and cheese. However, this strain will ensure you remain both focused and functional.
Ringo's Gift
Ringo's Gift is a hybrid strain crossed between ACDC and Harle-Tsu. Like other high CBD strains for anxiety, Ringo's Gift has a 13:1 CBD: THC ratio. However, you can also find strains as high as 20:1.
Users of this high-CBD strain report a significant decrease in social anxiety and stress levels. In addition, they also experience deep and restorative sleep.
Elektra
Averaging around 16% CBD and less than 1 % THC, Elektra is among the best strains for anxiety you will find in the cannabis industry. This strain is known to provide energizing effects without the high.
Elektra's CBD: THC ratio is also ideal for daytime use. Although it has a pungent smell, the low THC strain is what you need to manage social anxiety disorder.
Sour Tsunami
Sour Tsunami is a sativa-dominant strain that offers feelings of happy relaxation. In addition, the high CBD ratio helps reduce anxiety and provides relief from depression. Sour Tsunami also provides anti-inflammatory properties and helps relieve pain since it has some THC.
Harle-Tsu
Last on our list of the best strains for social anxiety disorder is Harle-Tsu. This strain contains about 11% CBD and less than 1% THC content. For this reason, this high CBD flower strain will help you relax by reducing your anxiety levels.
Additionally, Harle-Tsu helps boost your mood, which is what you want when attending a social gathering.
How To Take the Best CBD Strains for Social Anxiety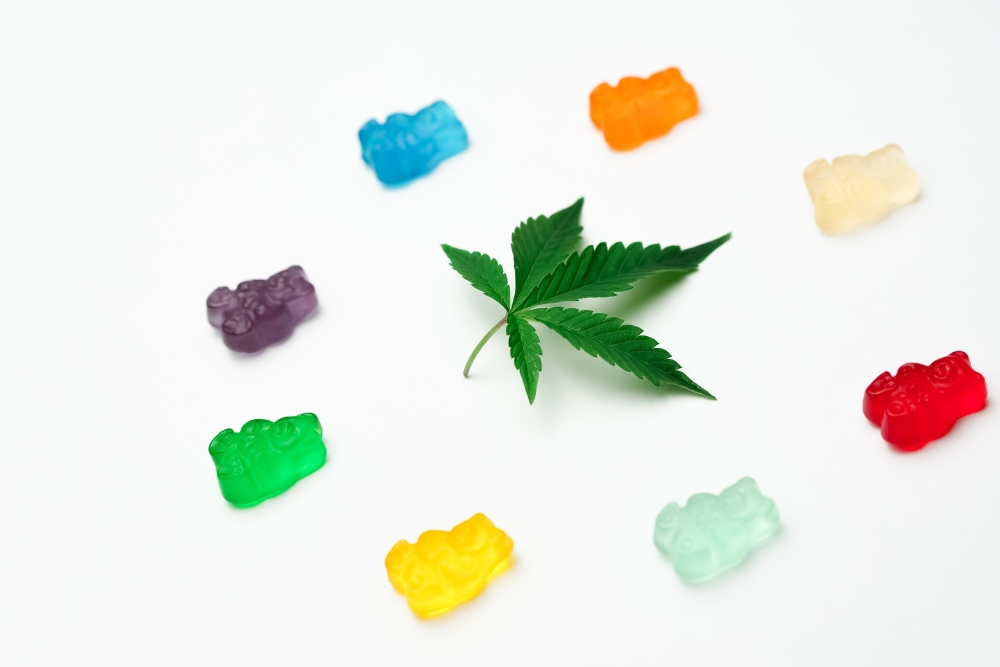 CBD strains can be found in various forms. These include CBD flowers, gummies, oils, tinctures, creams, and tablets. For this reason, each form will have a different consumption method.
Sublingual – This method is used for CBD oils and tinctures. It involves placing a tincture under your tongue. From here, the CBD is directly absorbed into your bloodstream.

This method is best if you are looking to feel relief from social anxiety fast. Additionally, it is preferable if you do not like smoking CBD flowers.

Edible – Taking CBD edibles is one fun way you can reap the vast benefits. This delivery method involves ingesting tasty CBD gummies, which are digested and then absorbed into the bloodstream.

Edibles, like CBD gummies, are perfect if you are trying out CBD for the first time. In addition, the gummies are sweet, fun, and enjoyable to eat.

Since they have to be processed by your digestive system before absorption into the bloodstream, this CBD delivery method takes a bit of time before you can feel the effects.

Inhalation – This can be done through smoking, vaping, or dabbing. This method ensures that CBD is directly absorbed into your bloodstream, reducing stress and anxiety.

Topical – Topical CBD applications target specifically where you have skin irritation, inflammation, or pain. The CBD is also absorbed into the surrounding skin tissue to provide you with fast relief.
By providing relief to problem areas, you can enjoy time outside with friends or colleagues without being self-conscious.
Frequently Asked Questions

Does CBD relieve social anxiety?
Yes.
Evidence from research and CBD users proves that CBD helps relieve social anxiety. This happens as the cannabidiol interacts with your body's ECS (endocannabinoid system) to boost physiological processes like immunity, stress, and anxiety response.
Does CBD calm anxiety immediately?
This will depend on the delivery method used. For example, inhalation and sublingual methods provide effects faster than topical application.
Conversely, ingesting CBD edibles takes the longest time to calm anxiety since the CBD has to be processed before absorption.
Do Innovative Extracts' CBD Products for Social Anxiety Work?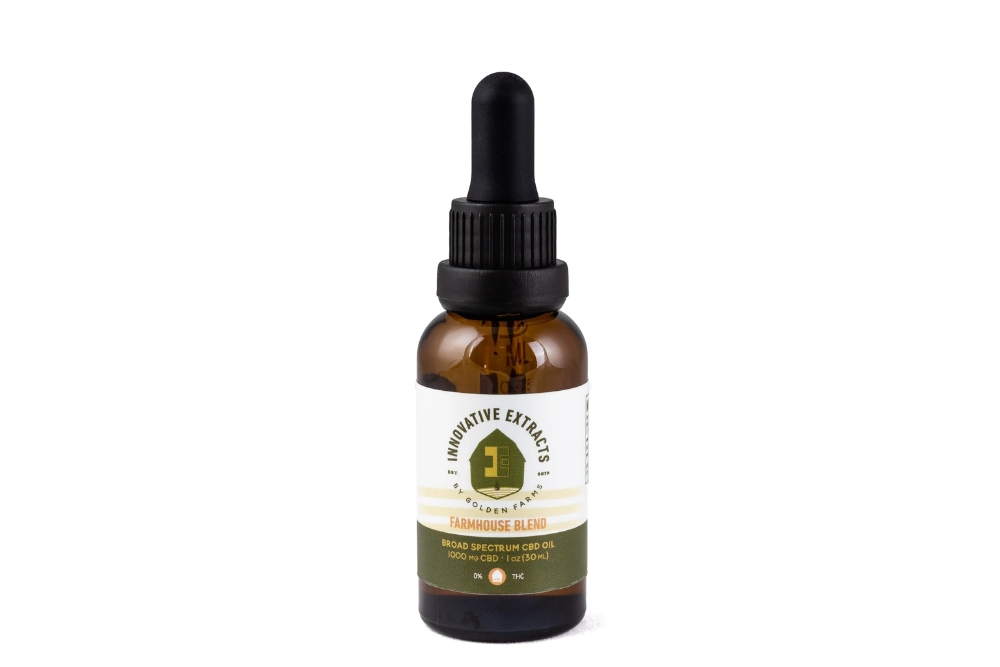 More people are dealing with anxiety disorders today due to different factors. We understand that these conditions, especially social anxiety disorder, can be crippling, affecting your quality of life.
For this reason, we ensure that our hemp-derived CBD products are high-quality and safe. Our CBD is extracted from high CBD strains to provide you with relief from stress and anxiety. In addition, you can experience relief from inflammation and pain, as well as better sleep quality.
If you are new to CBD, we always recommend starting with THC-free products before trying anything in the full spectrum category. Some individuals reported that their anxiety increased while using full-spectrum CBD products.
If you are ready to overcome social anxiety and enjoy quality time in social interactions, check out our CBD range to calm your mind. You can also contact us to find out more about our products.