Delta 8 Tincture vs. Delta 8 Gummies: Which is right for you?
With too many Delta 8 THC products hitting the market, people are now confused when it comes to choosing the best way to consume cannabinoids, especially when CBD and THC-infused edibles and tinctures are really the same in nature, it becomes pretty difficult to pick the right product suitable for individual consumption.
Tinctures are a liquid form of THC or CBD oil. Technically speaking, tinctures are also an edible cannabis product since it's consumed by taking them by mouth and then swallowing it. However, it's supposed to be taken sublingually. It means the oil needs to be dropped under your tongue. Therefore, the product is rapidly absorbed in the mouth which further leads to the fastest onset of effects.
This dosing method sets them far apart from traditional edibles. Edibles have to be metabolized through your digestive system first before the THC starts its effects which can take a few hours. Let's continue reading this article to know more about the difference between tinctures and gummies.
What is Delta 8 THC Tincture?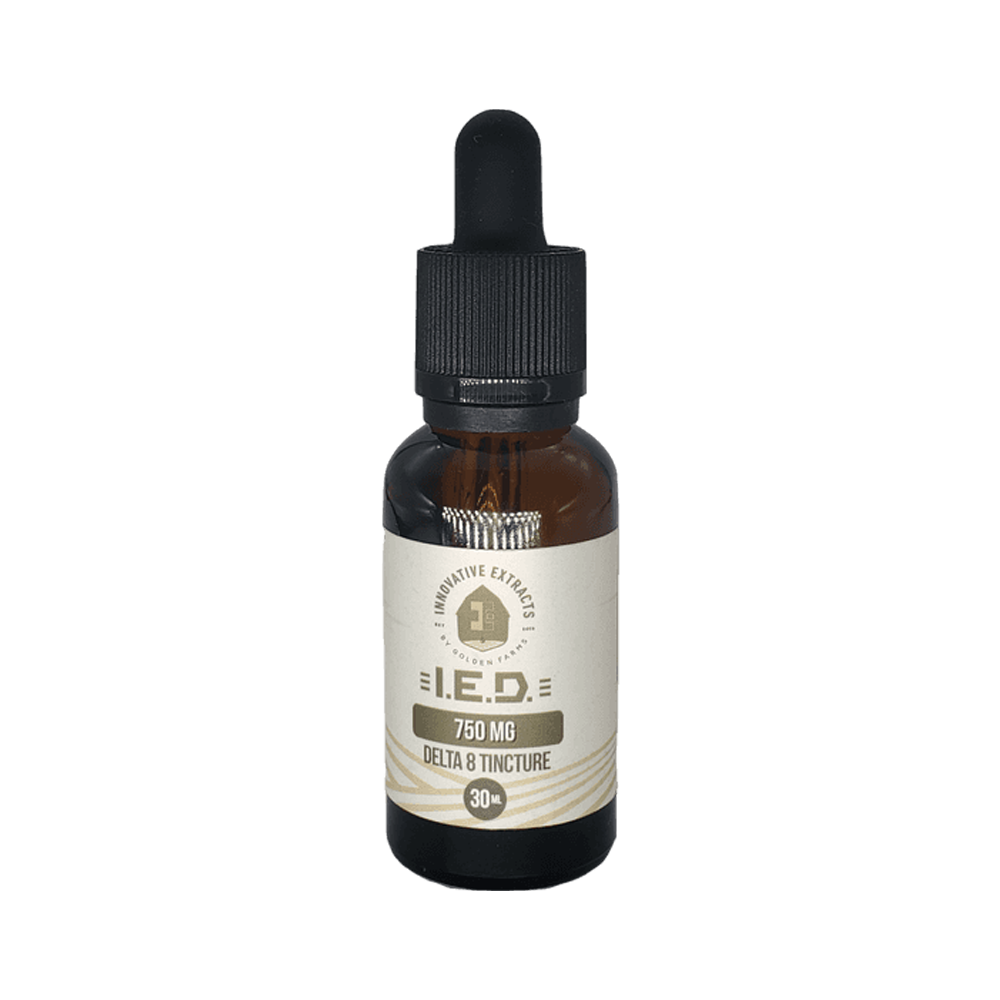 Tinctures are products made by using a particular solvent. Typically, Co2 is used to extract the THC & other cannabinoids from hemp and cannabis. Delta 8 THC tinctures contain the purest form of Delta 8 THC distillate along with a carrier oil such as MCT oil.
It's considered one of the best ways of cannabinoid consumption for its longest duration and intensity.
Here are a few things to know about Delta 8 THC tinctures:
It Should Be Taken Properly
The Delta 8 THC tinctures should be taken by placing a few drops under the tongue. You should hold it for a few minutes before swallowing the product.
Wait a Few Minutes
Tinctures are known to offer the fastest onset of effects but there are a lot of other factors like individual body mechanisms, the quality of the hemp, and the potency of the product that determine the exact time.
Therefore, you should wait almost thirty minutes or so to experience the actual effect.
Increase the Dose Gradually
Dosage plays an important role when it comes to yielding the true benefits of any CBD or THC-infused products. Delta 8 THC tinctures are available in varying concentrations in the market but you should always start slow and increase the dosage accordingly. If you feel like the effects are too strong, scale back your dose until you find the right middle ground.
Above are just a few of the things people should be aware of before purchasing any Delta 8 THC-infused tinctures as the topic is broad.
What Are Delta 8 THC Gummies?
A Delta 8 THC gummy is another good way to consume cannabis on the go. Many people prefer using gummies more than vaping or smoking because using them is as simple as chewing a multivitamin.
Here are a few things to know about Delta 8 THC gummies:
Includes a variety of flavors
Slowly metabolized
Lasts Longer
Although edibles take longer than tinctures, they also can save you from experiencing the side effects of Delta 8 THC. Still, if you want to experience the effects faster, then edibles may not be an ideal choice.
What is Better Delta-8 Gummies or Tincture?
The ideal type of Delta 8 THC-infused products varies for each individual. Many people choose either gummies or tinctures depending on their individual needs, their body mechanisms, and how they want to feel.
Both Delta 8 THC tinctures and gummies have their unique benefits. If you're having a little hard time deciding, here are a few factors to consider:
Personal Preferences
The best way to decide which cannabis or hemp-derived products to take is to prioritize your own preferences. Generally, all Delta 8 THC-based items have a decent amount of full-spectrum CBD or Delta 8 THC distillate to create a strong impact.
Meaning, you have to find your unique go-to consumption methods to experience the positive sides of CBD or THC on your own and at your own risk.
Timing
The timing plays a critical factor to decide whether to use tinctures or edibles. Products packed with higher dosages are typically suited for the evening. While the form of Delta 8 THC can be dosed gradually like tinctures suited for daytime, especially if it contains a blend of terpene oil which can be energizing.
Duration and Intensity
CBD or Delta 8 tinctures are known to offer the fastest onset of effects while a hemp-derived Delta 8 edible will take longer to kick in the body. Moreover, depending on the bioavailability of the items, they can be chosen according to each user's specific wants and needs. If you need immediate relief, tinctures are the right consumption method. If urgency isn't a concern, edibles may be the cannabis products for you.
Typically, food products or edibles have the lowest bioavailability as it's broken by the digestive tract whereas sublingual products can be more bioavailable as the dose directly enters the bloodstream through capillaries present in the mouth. However, although edibles have a longer period for onset, the experience lasts much longer.
What is the Most Effective Form of Delta 8?
The most effective form of Delta 8 or the most effective way to experience the range of benefits of Delta 8 THC distillate is to take it sublingually. During sublingual consumption of any CBD or THC-infused product, the therapeutic compounds of the oil directly enter the bloodstream without going to pass through the digestive tract.
All you have to do is to place the desired dosage of a Delta 8 tincture under the tongue and wait for a few minutes before you swallow it. Thereafter, your endocannabinoid system will start to receive the full effects of the hemp.
Are Delta 8 Tinctures Strong?
All the different elements that come infused with Delta 8 THC including edibles, joints for vaping and smoking, gummies, and tinctures are known for their mild high. However, the strength of tinctures of any other Delta 8 components entirely depends on a few factors.
The strength of a Delta 8 tincture depends on the following:
The Dosage Amount
The amount of dose you are consuming to see the effects of Delta 8 plays a critical role indeed. Nevertheless, the fact that is more important is the potency of each dosage which may vary from brand to brand. There are a lot of options in the market. You must always check the potency of each dosage before taking any tinctures.
Methods Used
Ideally, Delta 8 tinctures must be consumed sublingually. Furthermore, there are other methods available like you can mix them into beverages or your favorite food item. Depending on that the strength of the tinctures will vary.
Body Metabolism
Individual body metabolism plays an important role in determining the effects of Delta 8. If you're an experienced cannabis user but taking lower potency of tinctures, then it may not feel as strong as it should.
However, never take a high dose of tinctures if you're a beginner. Else, you may start to experience the side effects like nausea, vomiting, and mild confusion.
How to Make an Online Purchase of Delta 8 THC Products
Since there are a lot of options available online, it may be confusing to choose an ideal Delta 8 product if you're looking for it. It's also critical to purchase a high-quality edible product that's tested and verified by third-party labs.
Innovative Extracts is here to save you from doing any hard work as we already have the best items listed on our site. Make a purchase today or contact us to know more about all of our Delta 8-infused products.