Should You Take CBD or Melatonin for Sleep?
There are many options available when it comes to getting a good night's sleep. Two of the most popular natural sleep aids are CBD and melatonin. While both can provide some benefits for sleep-related issues, they work in different ways and have other uses.
So which is better for sleep, CBD or melatonin? There are a lot of factors to consider when making this decision. For example, if you are looking for a more natural way to reduce stress and anxiety that is not habit-forming or addictive, then CBD may be the better choice. However, CBD is a hemp-derived product, meaning it may be more practical to take melatonin, depending on where you live. Here is everything you need to know about taking CBD or melatonin for sleep.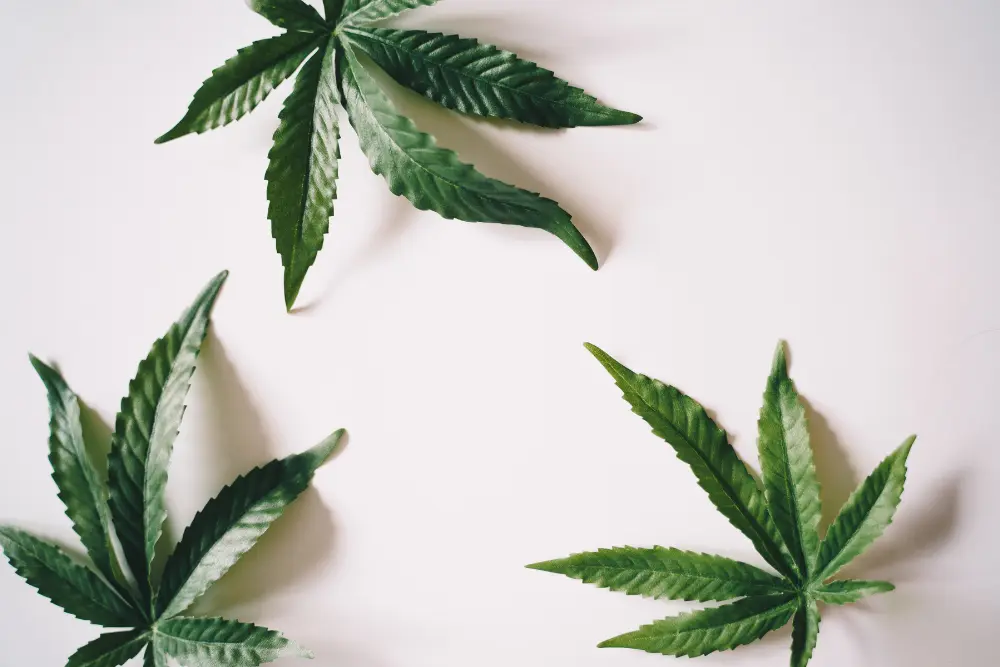 Although both supplements are available over the counter and are natural remedies, they are different. CBD is made from hemp plants, while melatonin is a hormone naturally produced in the body.
However, both CBD and melatonin have been shown to improve sleep quality. Studies show that CBD can reduce anxiety and pain, which may help make it easier for you to fall asleep. Meanwhile, melatonin has been found to decrease the time it takes to fall asleep and increase the amount of time spent in deep sleep.
What are melatonin supplements?
Melatonin is a sleep hormone naturally produced by the body to regulate its natural sleep-wake cycle. A melatonin supplement signals your brain and body to begin winding down and preparing themselves for sleep. It can also help reset your internal clock if you have been overexposed to artificial light or have been experiencing insomnia from delayed sleep phase disorder.
Melatonin is available over the counter and is generally safe for most adults. It is naturally produced in the brain and can be found in some foods. It is also a completely legal supplement, and it is not habit-forming or addictive.
What are CBD supplements?
CBD is short for cannabidiol, a compound found in marijuana and hemp plants. It is believed to produce calming effects that help reduce stress and anxiety, allowing the body to relax and making it easier to drift off into a peaceful sleep. CBD has also been linked with many other health benefits, such as reducing inflammation, alleviating pain, and improving mood.
CBD is legal in the United States, but its availability and legality can vary from state to state. Since it is derived from hemp, CBD supplements may not be an option for some people depending on their location. Check your local laws before purchasing or consuming CBD products.
Can you take melatonin and CBD together for sleep?
Yes. Although melatonin and CBD work differently and have different benefits, taking both melatonin and CBD together can offer an even more significant benefit than either alone. For example, melatonin can help you fall asleep faster, while CBD can reduce anxiety and pain that may keep you from getting restful sleep.
However, talking to your doctor before taking any supplements is essential, especially if you are taking other medications or have a pre-existing medical condition. Taking melatonin and CBD together may cause side effects such as nausea, headaches, dizziness, and more.
How Do CBD and Melatonin Act on the Pineal Gland?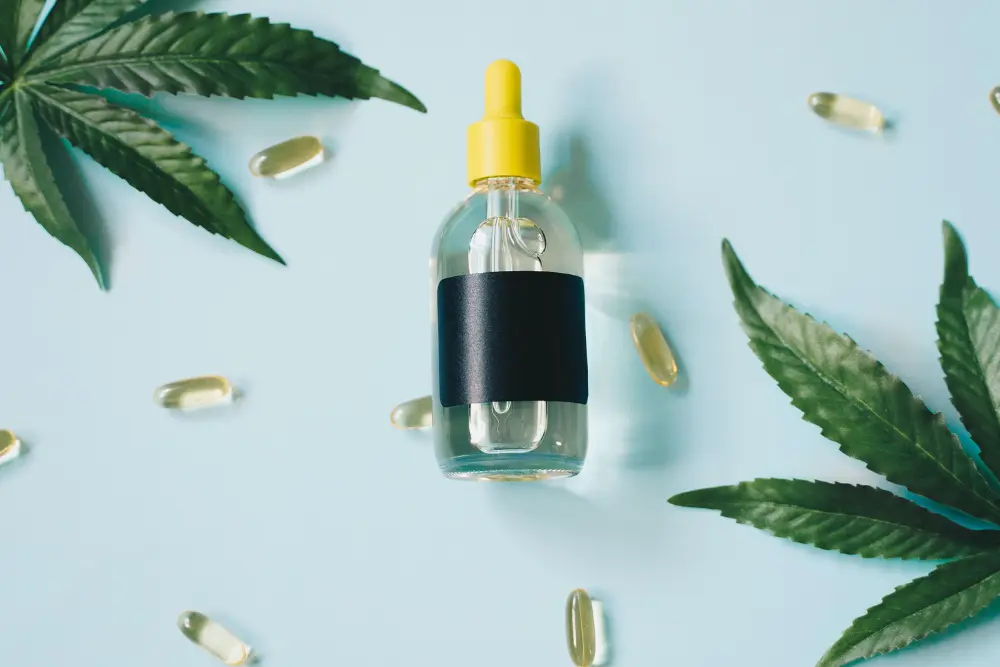 The pineal gland, located in the brain, produces melatonin. When it gets dark outside, the pineal gland releases more melatonin to make you sleepy. Research suggests that CBD may also act on the same receptors in the pineal gland as melatonin, making it easier for your body to fall asleep naturally and wake up feeling more rested.
However, more research is needed to understand CBD's effects on the pineal gland fully. Because hemp-derived products are still federally controlled, researchers may find it challenging to study the effects of CBD in more detail.
CBD Benefits: Pros & Cons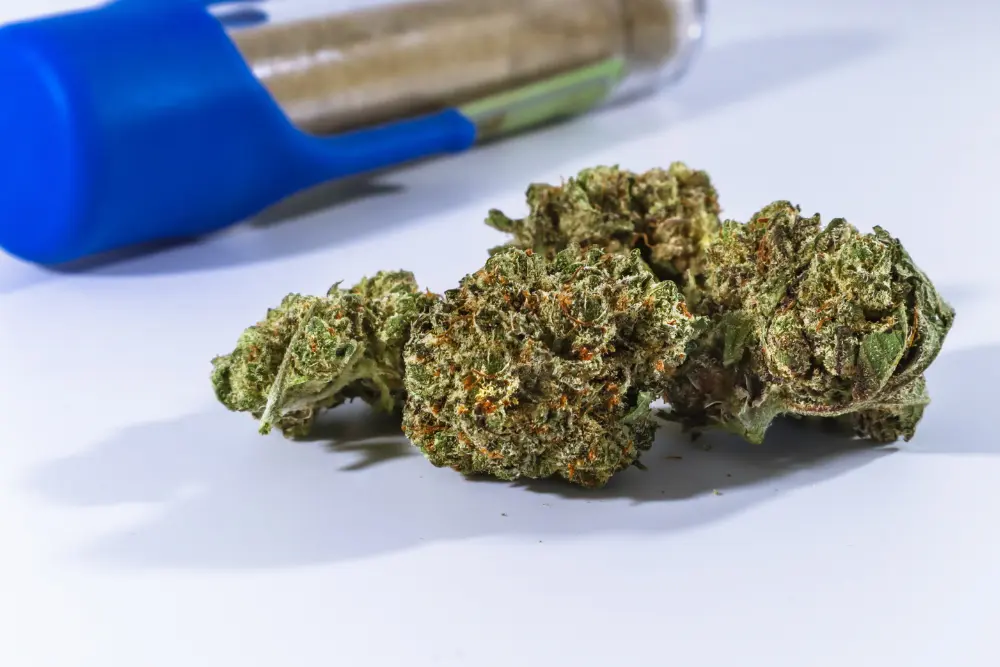 Pros:
CBD is non-addictive and does not interact with most other medications
It may help reduce anxiety and depression
It can improve sleep quality
Cons:
There is limited research on the long-term effects of CBD use
It can be expensive
There are numerous potential benefits of taking CBD for sleep, such as reducing stress and anxiety. It may also reduce pain and inflammation that can interfere with restful sleep. Additionally, since it is not habit-forming or addictive like other sleeping aids, you do not have to worry about dependence or withdrawal symptoms.
However, since research on the long-term effects of CBD use is still limited, it is important to talk to your doctor before taking any supplements. Depending on the brand, CBD can also be more expensive, so it may not be the most cost-effective option.
Sleep Melatonin Benefits: Pros & Cons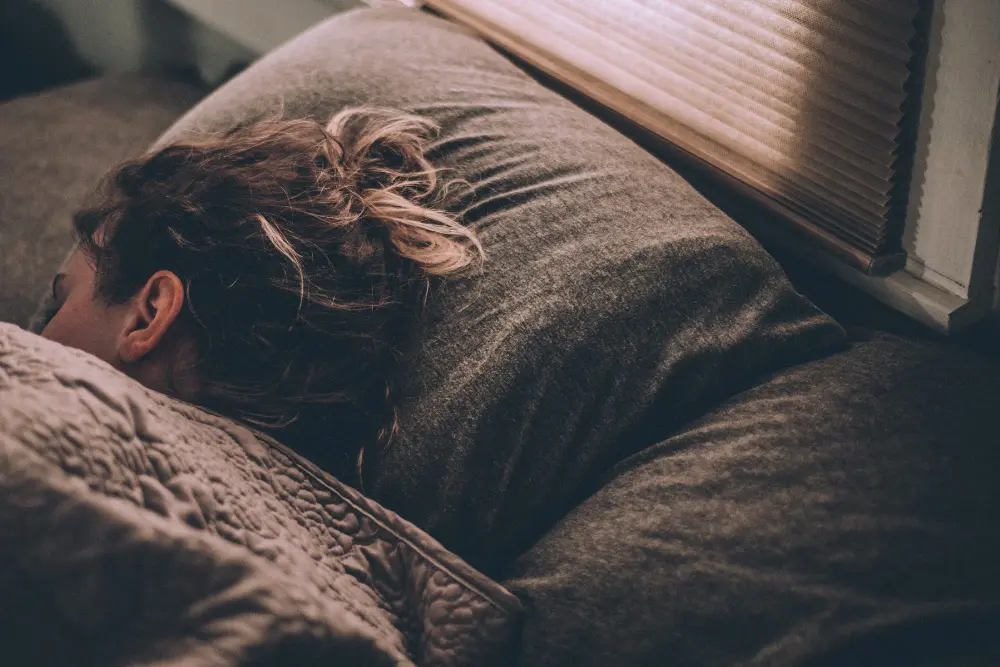 Pros:
It is effective in promoting healthy sleep and regulating the body's natural circadian rhythm
It is safe for long-term use with minimal side effects
It can help improve mood and reduce anxiety levels
It is inexpensive compared to other sleep aids
Cons:
It can cause morning drowsiness
It can interfere with natural melatonin release
It may interact with certain medications and supplements, such as anticoagulants or blood thinners.
Since melatonin is naturally produced in the body, it is generally considered safe for long-term use. It can help you fall asleep faster and improve your sleep quality, which may lead to better overall health. Additionally, it is relatively inexpensive compared to other sleep aids on the market.
Side Effects of Melatonin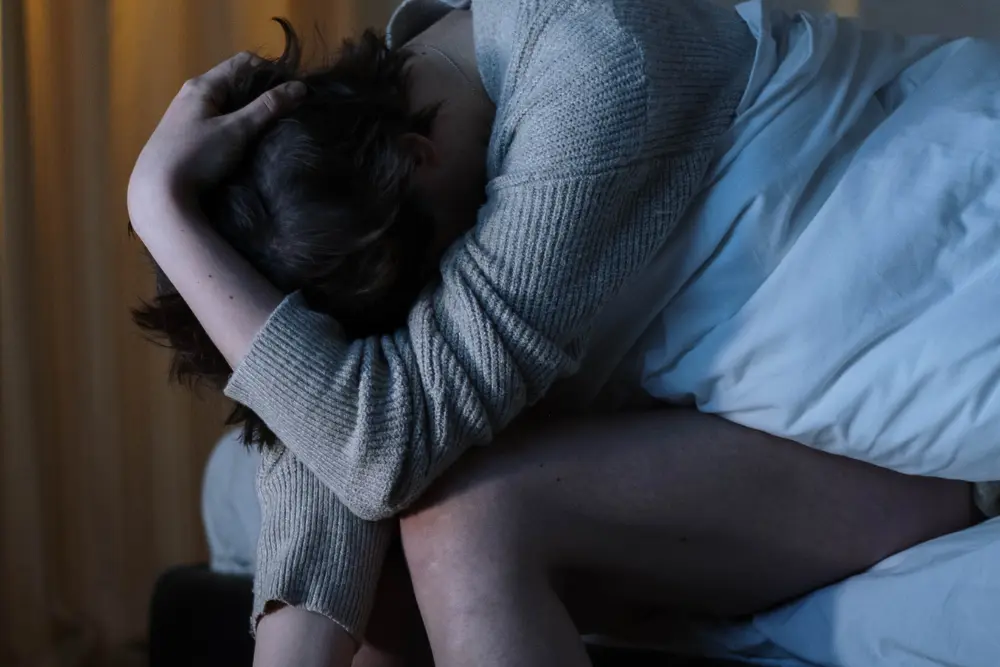 The side effects of melatonin and CBD are generally mild, but they can cause more intense symptoms in some people. Common side effects of melatonin include drowsiness, headaches, dizziness, dry mouth, nausea, and stomach discomfort.
Side Effects of CBD
Common side effects of CBD use include drowsiness, dry mouth, nausea, changes in appetite and weight, fatigue, and diarrhea. However, when taken at lower doses, these side effects tend to be mild and may even go away on their own. Since CBD is generally safe to take with other over-the-counter medications, you may alleviate these symptoms with the help of different supplements.
Before taking any supplements to support sleep, it is important to talk to your doctor first. CBD and melatonin can provide potential benefits, but they may also have side effects depending on the individual.
Are There Any Counteractions or Contraindications With CBD?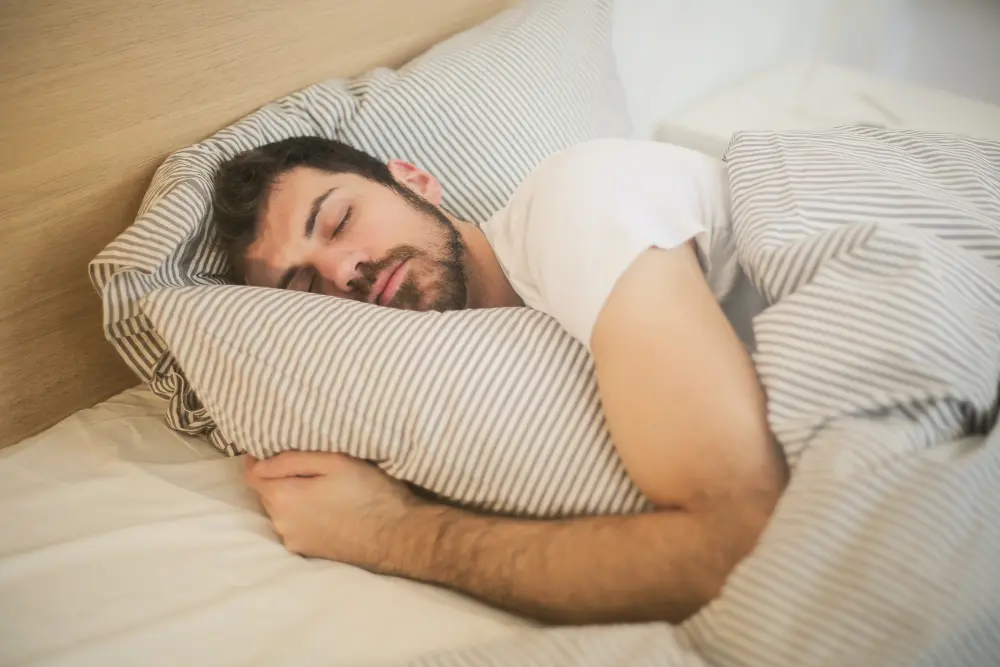 CBD can interact with a few types of medications. However, the interactions are uncommon. Make sure to consult your doctor if you take any medicines before taking CBD, as it can alter how your body metabolizes those drugs. Certain heart and thyroid medications can be affected or potentiated by CBD.
How Do You Take CBD as a Sleep Aid?
When taken as a supplement, CBD can be administered in many different forms, including capsules and tinctures. It is also available in topical creams and ointments that can be directly applied to the skin.
The most popular forms of CBD are gummies, oil, and vape pens. Gummies are easy to take and taste pleasant, whereas oils must be dropped under the tongue for best absorption. Finally, vaping is another fast-acting way to get CBD into your system quickly, but it is essential to use caution as it can cause lung irritation.
Does CBD Help With Anything Besides Sleep?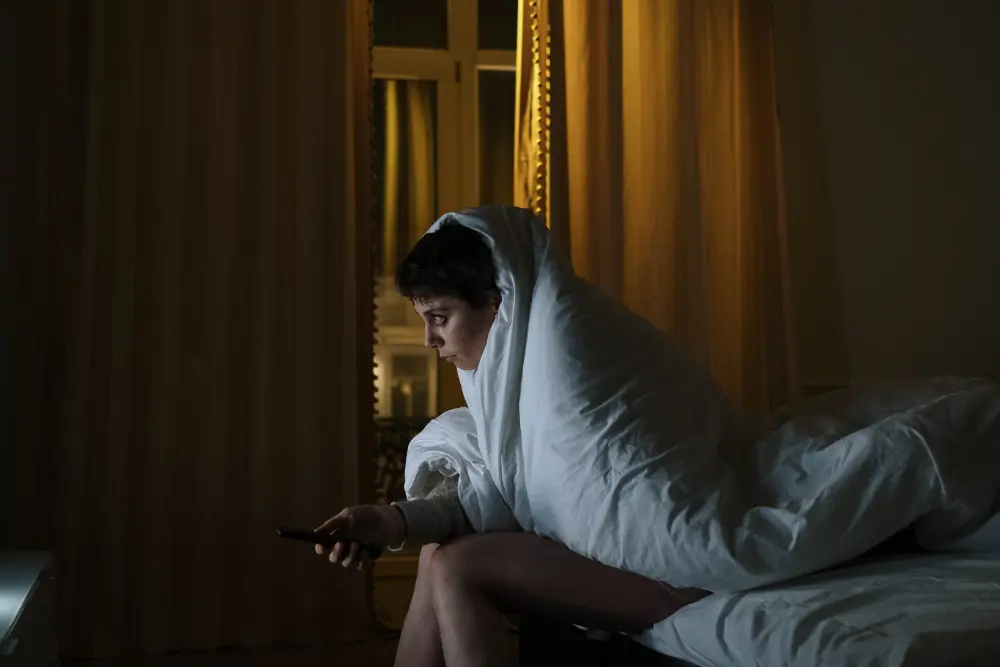 Some of CBD's most popular uses include relieving pain, reducing inflammation, and improving mood. It has also been used to help with anxiety, sleep disorders, skin conditions, digestive issues, and more.
Additionally, it has been studied as an alternative treatment option for numerous conditions, including epilepsy and Alzheimer's disease. While CBD is not a cure, it can significantly relieve many ailments.
Overall, CBD may be beneficial for many health concerns beyond sleep – however, more research is needed to understand the full scope of its effects.
Can I Take CBD During the Daytime?
Yes, it is safe to take CBD during the day. However, it is important to note that CBD can cause daytime sleepiness and fatigue in some people – so it is best to avoid taking it when operating heavy machinery or driving a vehicle.
Daytime CBD use is most beneficial with a healthy lifestyle, including regular exercise and a balanced diet. Additionally, it can be helpful to make sure you are getting adequate rest to ensure that the body is functioning optimally. In particular, CBD in the afternoon or evening may help you unwind and relax after a long day.
Do I Have To Take CBD Every Day?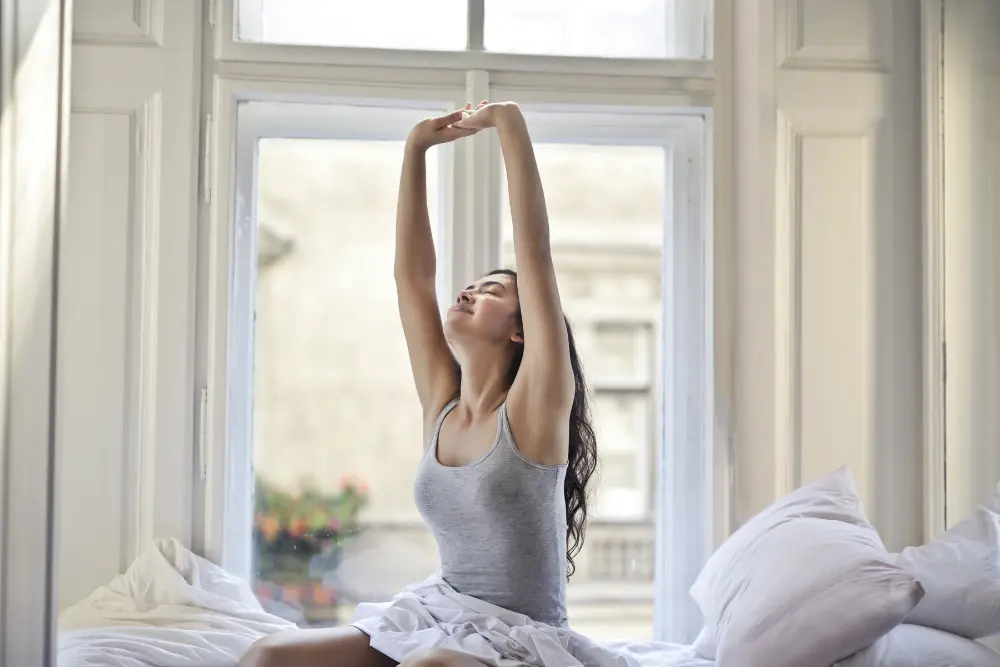 No, you do not have to take it every day—although this is certainly an option if you like taking it. CBD can be taken as needed depending on your individual needs.
If you are using CBD for sleep, taking it before bedtime can help promote restful sleep. For other uses, such as pain relief or anxiety, taking CBD periodically throughout the day may help maintain a balanced level of effectiveness.
Ultimately, taking CBD daily is up to you and your individual needs – talk to your doctor if you have any questions or concerns.
How Long Do the Effects Last?
The effects of CBD last for about four to six hours, depending on the individual. However, people may experience different lengths of time due to their unique biochemistry and body composition.
It is important to note that taking CBD with other medications or supplements could affect the length of time it takes for the effects to wear off. You may also feel more or less potency depending on how much you have eaten, your hydration level, and your sleep quality. As with any supplement, each person will experience different outcomes and should be aware of potential side effects.
Does CBD Get You High Like THC?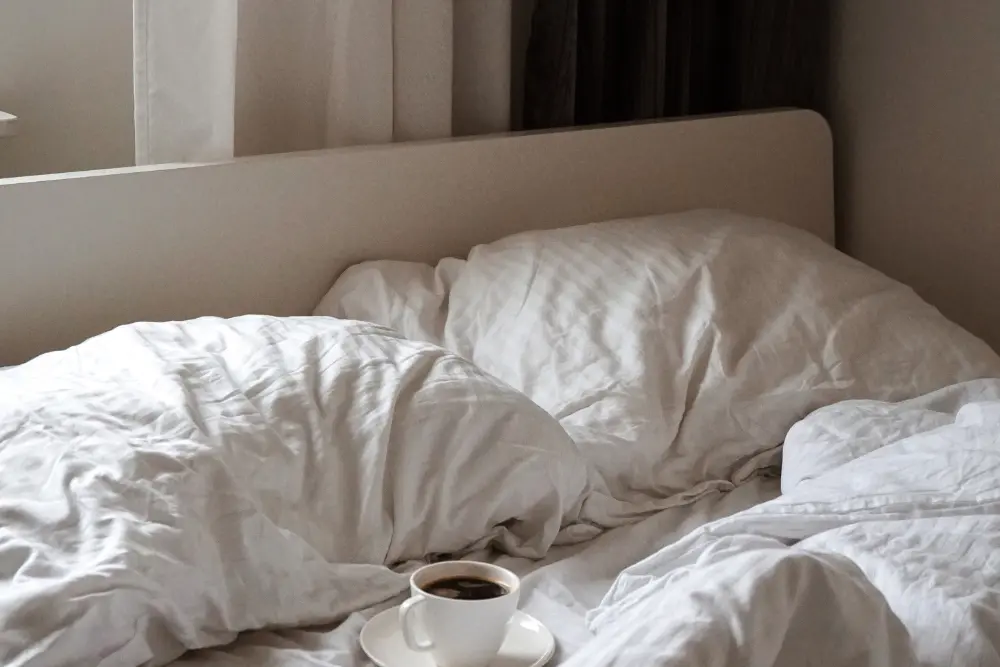 CBD has no psychoactive effects like THC, the cannabinoid found in marijuana. This means it will not make you feel "high" or alter your perception of reality. CBD can, however, provide a sense of relaxation and relief from discomfort. So, if you are looking for an alternative to traditional pain medications, CBD could be an option.
Some users may experience a more mild feeling of relaxation when taking CBD, but it is important to note that this is not the same as the psychoactive effects of THC. In fact, it is impossible to get "high" from CBD as it does not contain any THC—even though it comes from the hemp plant!
Can I Take CBD if I Have a Drug Test?
CBD should not appear on drug tests since it contains no THC. However, it is essential to note that some products may have trace amounts of THC. If you are worried about a drug test, check the label before use or talk to your doctor.
Additionally, there are tests that screen for the presence of CBD, so if you take it regularly, it is best to be aware of the potential implications of a positive result. Depending on the type of drug test and the amount of CBD you have taken, a positive impact could lead to further questioning from employers, healthcare providers, or legal personnel.
Will Melatonin Pass a Drug Test?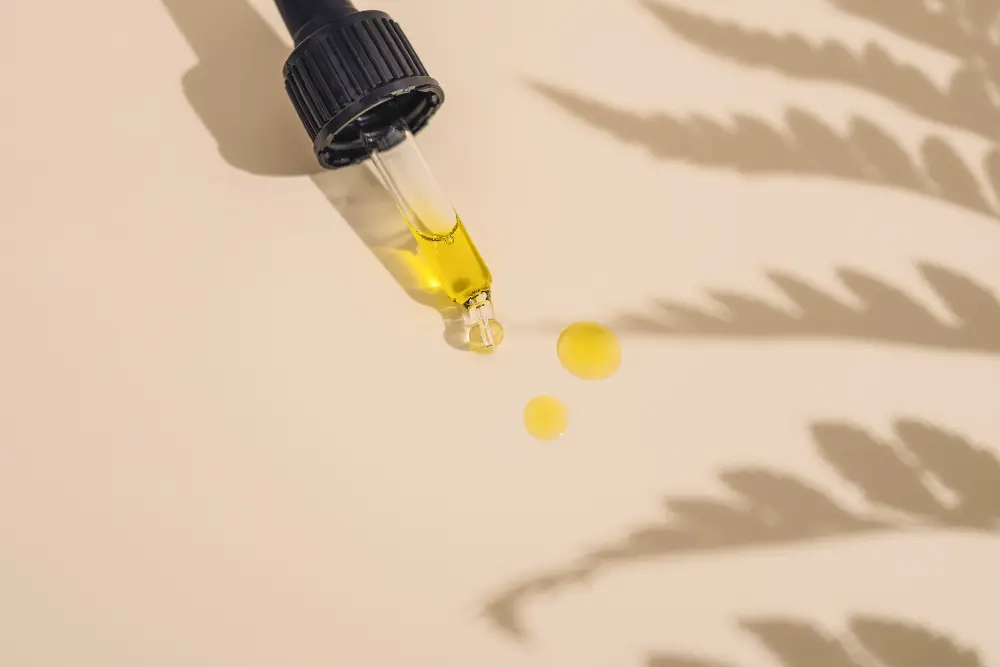 Melatonin should not show up on a drug test. It is an over-the-counter supplement containing no psychoactive compounds like THC or CBD. Melatonin does not cause any psychoactive effects, so it should not be detected through a drug test.
However, it is essential to note that some people may experience mild side effects such as drowsiness or headache after taking melatonin. If you are concerned about these potential side effects, talk to your doctor before beginning use.