THC-O vape pen
One of the most popular ways of consuming cannabinoids is through vaping. Generally, a vape offers faster effects of THC without taking a higher dosage. With the introduction of the cannabinoid THC-O, a vape pen containing THC-O acetate is driving more attention than ever before. High-quality THC O vapes are lab-tested and contain legal and purified ingredients.
However, most people fiercely neglect the fact that the quality of THC-O disposables vape pens affects the overall THC-O experience. Not only do the third-party lab tests matter but the terpenes and cannabinoid profiles, temperature control settings, and additional features also matter, especially when you choose disposable vapes for personal reasons.
THC O disposables vape is convenient because there's no requirement of refilling the vape tank repeatedly with messy oils. This is due to the concentrate THC-O staying neatly tucked inside the vape pens. Keep on reading to learn more about these hemp-derived THC-O disposables vape pens and everything else related to them.
What is a THC-O Disposable Vape Pen?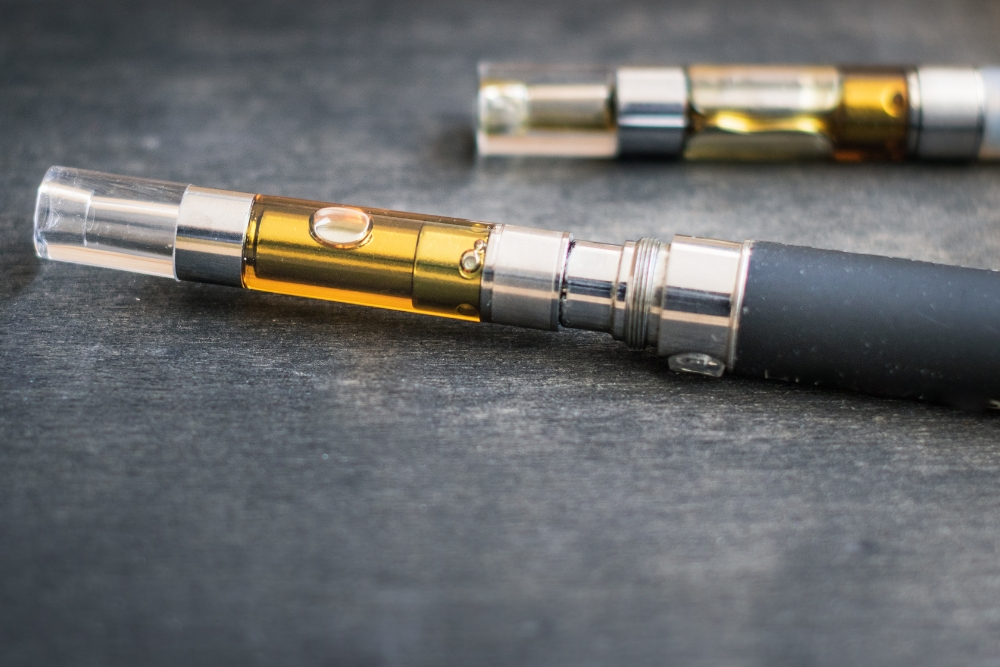 THC-O disposable vape product is made of a unique THCO distillate concentration which is otherwise known as THC-O acetate. Along with the THC-O distillate, the vape oil may contain other ingredients like terpenes, delta 8 THC, CBD, different flavors, or sweeteners. These added ingredients may either increase or decrease the quality of the THC O disposable vapes.
Terpene Profiles
For example, terpenes profiles with mimic sativa strains are known to provide a more uplifting effect while the indica strains offer a relaxing effect; moreover, hybrids fall in the middle, so it's a great place to start with. Unlike any other hemp-derived cannabinoids like delta 9 THC, delta 8 THC, or CBD, this compound interacts with the endocannabinoid system in the body.
Quality Products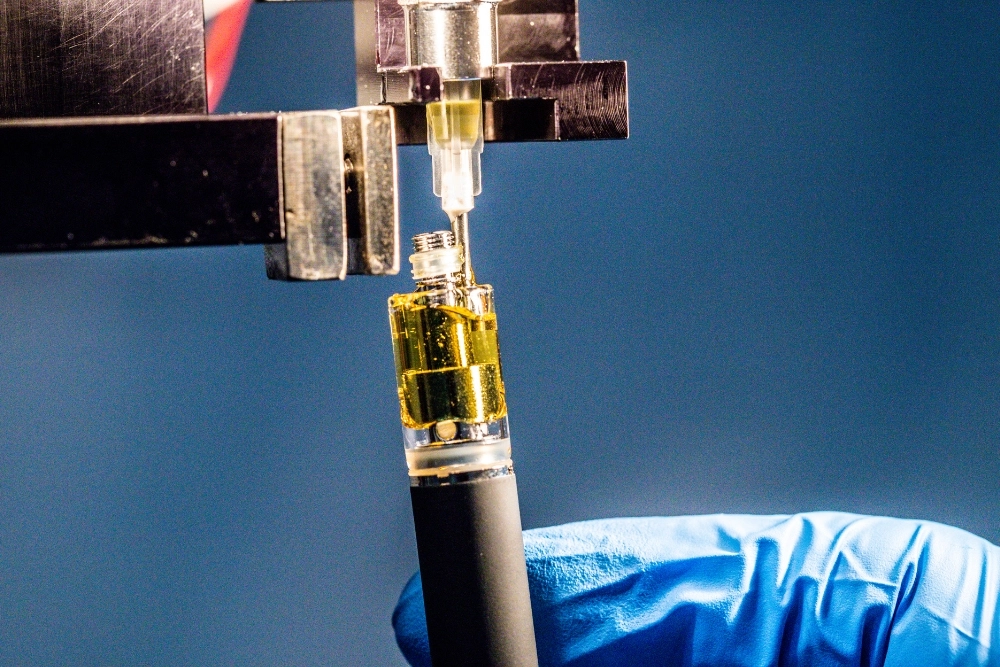 This is why people experience those positive effects by using THC O vapes. The best part of disposables is that they are available with an attached battery and tank. Therefore, there's no need to purchase it but not all of these disposables are made equally. Meaning, the quality of THC oil and features of the vape pen should be looked into carefully before you buy it.
Is THC-O Vape Stronger Than THC?
According to research, the highest quality of THCO products, whether it's a vape pen, cart, or oil, hits almost three times stronger than other THC products. Regardless of being delta 8 THC or delta 9 THC, it's also reported that THC-O vapes could be more psychedelic in nature. This is why this unique cannabinoid is also known as a spiritual or psychedelic cannabinoid.
Most customers report that the high caused by THC-O-cannabinoid products is more intense and long-lasting than other CBD-related products. However, the exact effects of THC cannabinoids may vary depending on the dosage. For example, low-dosage products containing 1 gram of THC may induce only a mild euphoric effect similar to those of delta-8 THC.
Alternatively, a high dose of THC O could offer similar feelings to LSD. Unlike other products, THC O disposables take some time to kick into your system but the results of the THC O vape pens entirely depend on the quality of ingredients used by the manufacturers.
Will THC-O Fail a Drug Test?
Just a few puffs of THC-O disposable vape could fail you on a drug test just like any other THC product such as delta 9 THC or delta 8 THC. Although there is not enough research found to verify this claim, this product is an analog of delta 9 THC having a similar molecular structure, which indicates that the drug tests will detect the THC molecules.
In fact, these molecules of THC-O may be stored in the fat cells securely for a few weeks to a month before the body naturally flushes it out. There are various detox formulas found online. Further, THC-O products of the highest quality will be detectable on most drug tests once metabolized, especially if the test is conducted within a few weeks after taking the dosage.
Is THC-O Vape Stronger Than Delta 9?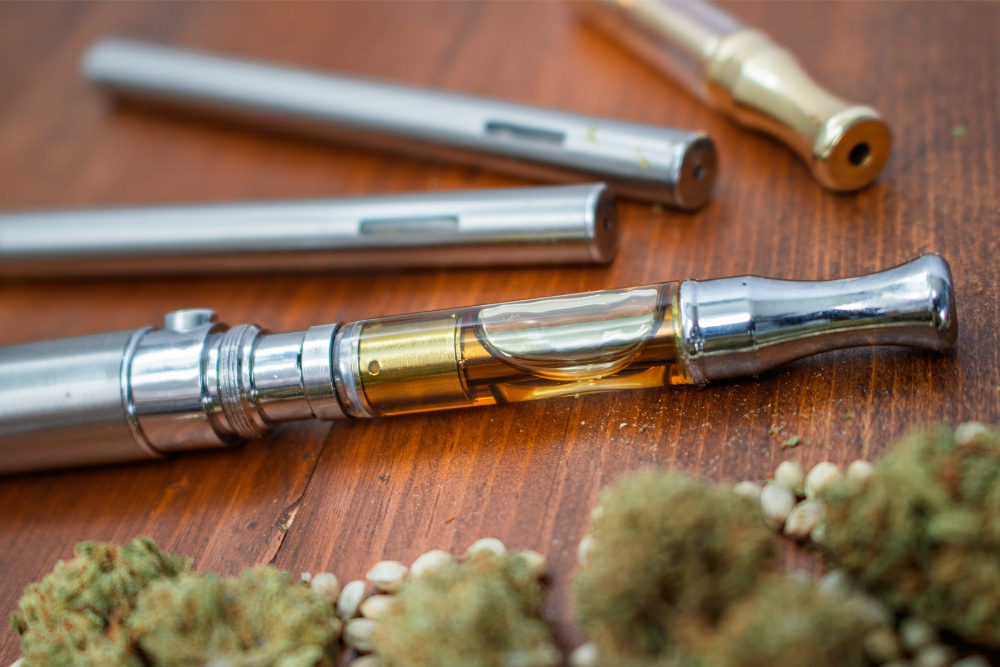 THC-O compound is three to four times more robust than delta-9 THC products. THC O disposables produce a perfect high that makes you feel euphoric and content. Since the process of making THC-O is unique, the effects of the THC are pretty distinct and long-lasting.
Alternatively, Delta 8 or Delta 9 THC products are used more for healing purposes rather than enjoyment. While the health benefits of THCO products are still under research, there should be enough studies online that indicate to users if they can utilize the products to yield medical benefits.
Presently, THCO products are garnering popularity simply due to offering a euphoric high but they are not supported by the FDA. Therefore, using THC O Vape pens is at the user's own risk.
Are THC-O Carts Good?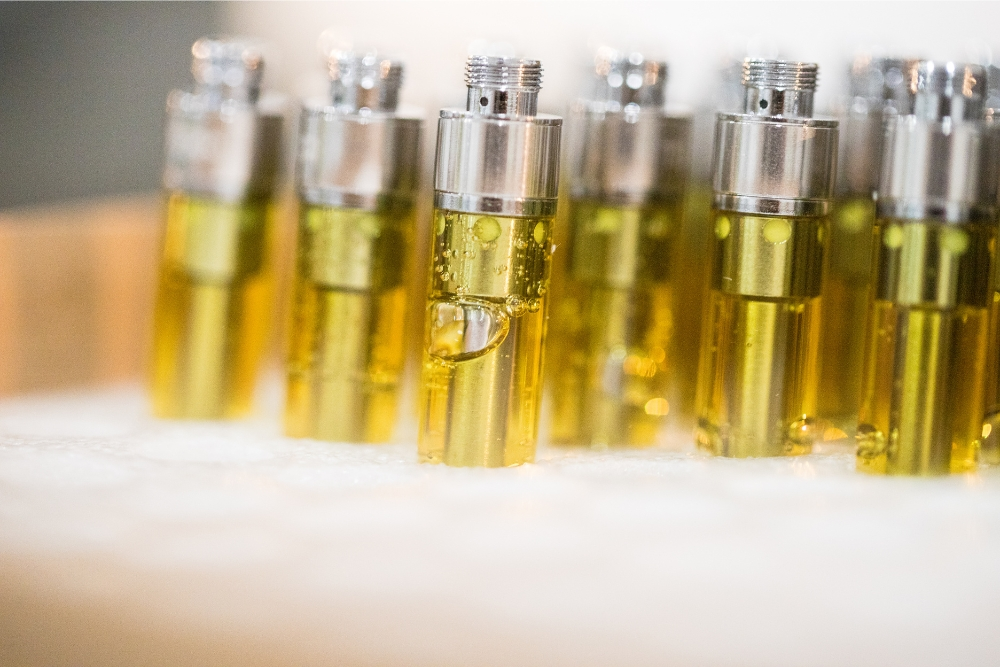 A THC-O cart or also known as THC O vape cartridge refers to a pre-filled cartridge. Usually, the cart is filled with only 1 gram of conventional THC oil and designed with the latest features with a rechargeable battery. Also, once the cartridge is emptied, it can be replaced. According to most users, THC O carts are strong, especially when compared to regular THC products.
People have seen noticeably more potent effects than other hemp-derived and third-party lab-tested THC products like delta 9 or delta 8 THC. This makes THCO one of the strongest legal cannabinoids in the market. Aside from that, vape carts are popular ways of reaping THCO's effects as it hits hard and pretty fast.
Is THC-O Legal?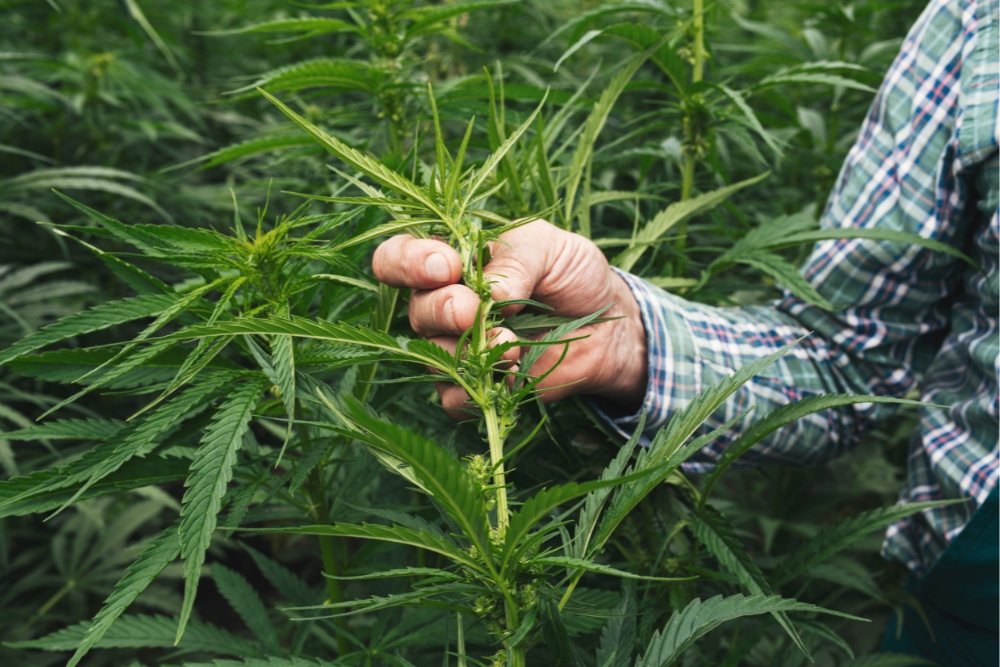 Thanks to the 2018 Farm Bill, THC-O gummies and vape products are federally legal in the United States and are currently legal in 38 states. Legal hemp products are rigorously lab tested to ensure they contain legal limits of restricted compounds.
How Do I Order High-Quality THC O Disposables?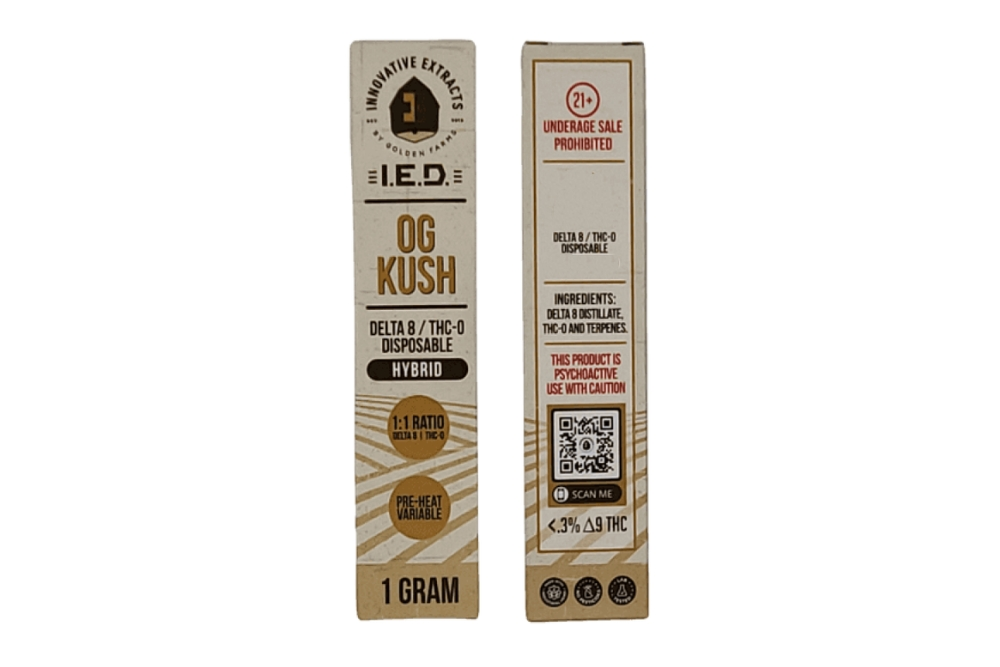 The cannabinoid THCO is quite new in the industry. Therefore, there's not enough data to back it up and the manufacturing process of THC O disposable vape is pretty stringent. It can only be done inside a laboratory setting by adding ingredients and flavors that are combined with the compound. In the end, it's highly crucial to check their quality.
Only premium brands like Innovative Extracts offer you a blended and pure form of THCO along with other ingredients. We only source the highest-quality hemp to manufacture our THC O acetate concentrated products.
Read our terms to learn more about our free shipping on products such as THC O carts, THC O disposable vape pens, or THC-O vape oil.