The Best Relief: Delta 8 Gummies for Pain
Delta 8 THC is a cannabinoid with similar chemical composition as delta 9 THC or marijuana. While marijuana is a federally scheduled drug with no legalized activity, delta 8 THC is protected by the 2018 Farm Bill. The bill allows the growing and selling of hemp-derived products that contain less than 0.3% THC.
Today, there's a variety of lab-tested delta 8 THC products available for customers. Edibles and gummies have always been an incredible way to consume cannabinoids. Delta 8 gummies are manufactured by infusing the active form of delta 8 THC along with additional flavors. People could enjoy the prolonged effects of delta-8 as it gets absorbed into their bloodstream.
Let's continue reading to learn more about the best delta 8 THC gummies and how you could experience their positive impact because delta 8 gummies may offer significant health benefits for those living with pain or bodily aches.
What are Delta 8 THC Gummies?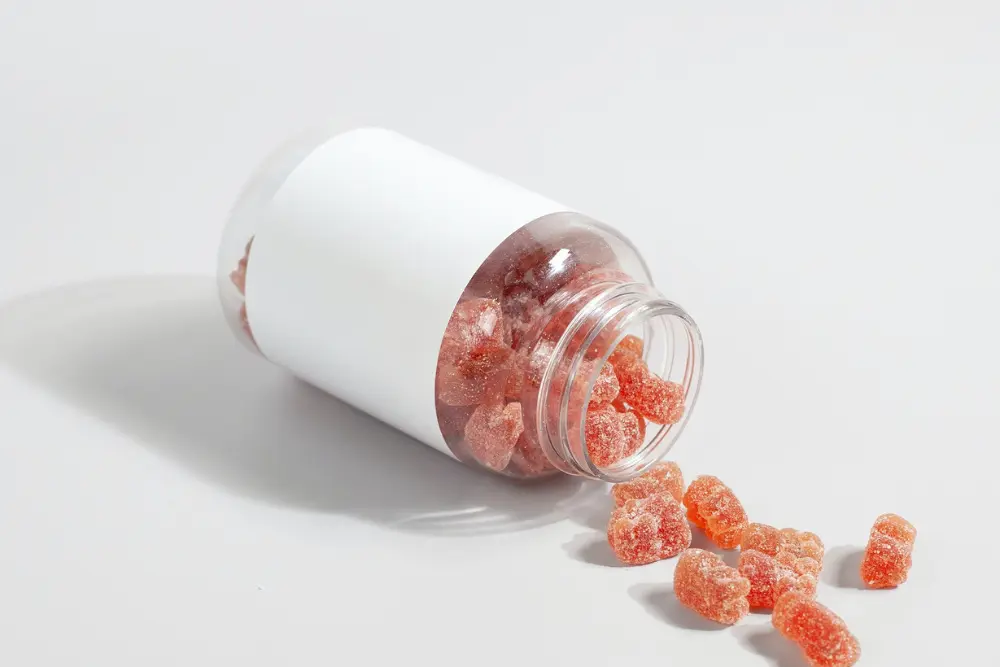 Delta 8 THC gummies are much like regular marijuana gummies but differ in their primary ingredients. As the gummies are made with a primary ingredient delta 8 THC distillate which is identical to delta 9 THC, it acts similar in the human system. It means delta 8 binds with the cannabinoid receptors in the brain and makes people feel high.
Below are five contributing factors of delta 8 gummies for pain:
1. Psychoactive Impacts
The psychoactive effects and impacts of delta-8 THC are less potent and have a weaker bond with the CB1 receptors. Still, people may find relief from chronic pain and yield other health benefits by using delta-8 THC. Therefore, it's paramount not to consume too many delta-8 THC gummies because it could trigger potential side effects and leave you couch-locked.
2. Positive Effects
The positive effects of delta 8 THC per gram could easily be yielded by consuming a single gummy made with high-quality ingredients. At large, with so many gummies on the market, it becomes a little challenging to find the best delta-8 THC gummies for pain & stress relief, and other therapeutic uses; therefore, you should only buy lab-tested gummies.
3. Lab Testing
Since delta 8 THC is relatively new in the market, there aren't any FDA regulations around it to protect customers. Moreover, it's highly crucial for each customer to check the lab-tested reports for each of the gummies and take a look at the concentration of THC per gummy. Lab results will give you its high potency levels and amount of THC gummies per serving.
4. Primary Ingredients
Delta 8 gummies for pain relief are made with a variety of ingredients. The best brands infuse it with citric acid, corn syrup, full-spectrum CBD hemp extracts, and vegan plant-based free and all-natural ingredients. Delta 8 gummies for pain are also available in a wide range of natural and artificial flavors like blue raspberry, green apple, sweet watermelon, and sour grape.
5. Pricing
The price of delta 8 gummies is quite affordable nowadays but if a brand is offering you gummies at a lower rate than the current market value, then make sure you research the supplier before purchasing the delta 8 THC gummy from them. The best gummies are offered only at a fair price and may provide joint pain relief.
With that said, there are many more factors than the five mentioned above but that should lead you in the right direction when considering delta-8 gummies for pain.
Are Delta 8 Gummies Good for Pain?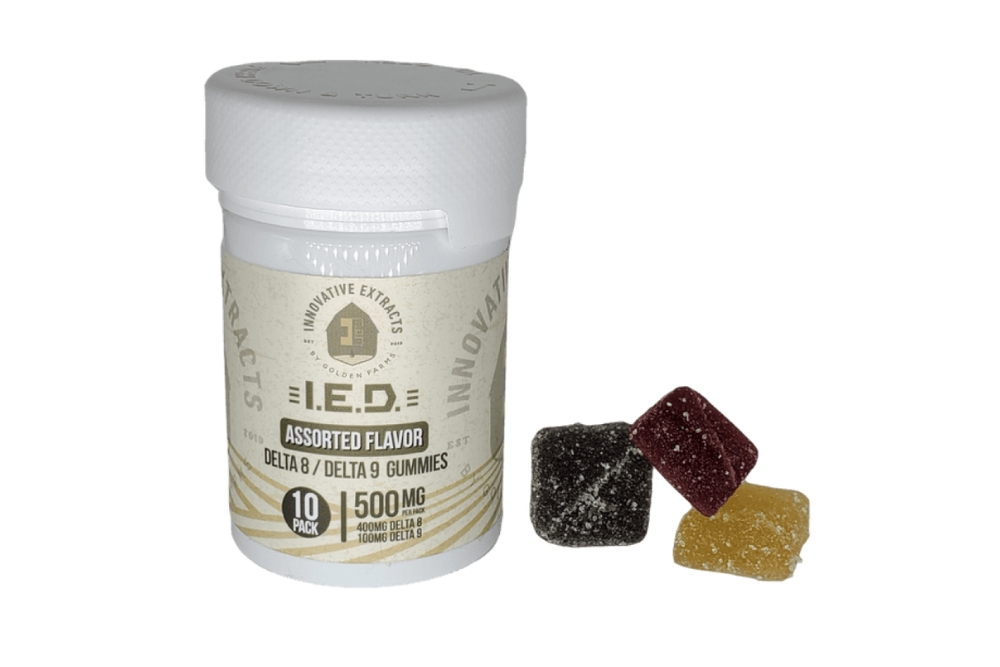 Broadly speaking, THC stimulates the release of neuropeptides from the presynaptic nerve which is responsible for causing pain. When you use delta 8 gummies for pain relief, it could block the presynaptic mechanism and prevent the brain from signaling neuropathic pain in the body, resulting in the experience of pain being reduced.
In hindsight, cannabinoids have the potency to block the neurotransmitter release that induces muscle spasms and rigidity. Since delta 8 THC is less potent than other forms of THC such as delta 9 or delta 10, it could offer similar results if used in higher doses. Additionally, doses depend on a variety of factors; therefore, you should start slow and increase it gradually.
Is Delta 8 Better for Pain Management Than CBD?
CBD gummies are widely available and a safer choice than other THC gummies. Alternatively, THC gummies infused with delta-8 are more potent than CBD gummies. This means delta 8 THC gummies may provide more pain relief and other health benefits than CBD gummies. Ultimately, your purchase should be made depending on how you intend to use the gummy.
Do Delta 8 Gummies Expire?
Delta 8 gummies can be oxidized over time, meaning they have a pretty short shelf life. Usually, you can get information about the expiration date on the gummies' packaging. The expiration date typically lasts one year to 18 months after the product is manufactured. Also, storing the delta 8 THC gummies properly provides the maximum shelf life.
Can Delta Gummies Help With Pain?
Although delta 8 is a little milder analog of other forms of cannabis like delta 9, it may provide similar benefits if used properly. Delta 8 gummies for pain relief typically work within a few mechanisms.
Let's take a look at these mechanisms to understand how people could alleviate pain by taking delta 8 gummies:
Anti-Inflammatory Properties
Cannabinoids are known for their anti-inflammatory effects. There is enough research that CBD and other THC forms may reduce inflammation through different pathways like selective immunosuppression and adenosine receptors. Therefore, delta-8 THC gummies could help in pain relief if used properly.
Muscle Relaxation
Cannabinoids might work as powerful muscle relaxants that block neurotransmitter release. According to most medical professionals, muscle spasms and rigidity occur as these neurotransmitters are released into the body. However, by using delta-8 THC gummies, they show the potential to reduce muscle spasticity over time.
ECS Improvement
ECS is responsible for taking care of potential damage to the body. Since people are burdened with stress, ECS can be dysfunctional. In such cases, delta 8 THC gummies could help ECS to produce enough endocannabinoids to keep the balance between the nervous system and other organs.
The Benefits of Delta 8 Gummies
Since delta-8 gummies for pain relief have an affinity with the CB1 and CB2 receptors of the body's endocannabinoid system, they may have a lot of potential benefits if taken properly.
The benefits of delta 8 gummies are as follows:
Delta 8 THC has a mild potency which offers a smoother psychoactive experience.
Gummies are generally considered a safer bet as they're made from natural ingredients like corn syrup, hemp-derived delta 8 THC, and different flavors.
The best delta 8 THC gummies may boost appetite and aid eating disorders.
A perfect concentration of THC per gummy could even help facilitate better sleep.
Due to their anti-inflammatory properties, delta-8 THC gummies may help relieve pain.
These positive results can only be reaped when you take a proper dose. Gummies may take up to two hours to start their full impact. Overdosing delta 8 gummies for pain may yield negative side effects like dry mouth, loss of appetite, anxiety, and other adverse side effects.
Where to Buy the Best Delta 8 TCH Lab-Tested Products?
Delta 8 THC is a federally legal cannabinoid, and it's considered legal as long as the THC concentration is below 0.3%. Therefore, you should choose the brand carefully and read the product's information to make sure it has the required lab results to avoid any uncertain incidents. Be aware that this also means you may not pass a drug test screening for THC.
If you're looking for the best brand to buy delta 8 THC gummies, Innovative Extracts provides some of the best gummies infused with your favorite flavors. You can get a wide range of flavor varieties such as sour watermelon, blue raspberry, green apple, and sweet strawberry here at Innovative Extracts.