CBDA vs CBD: Comparing the Two Cannabinoids And Their Benefits
Introduction
You may have heard of CBD, or cannabidiol, non-psychoactive component found in cannabis and hemp plants. Unlike THC, the compound in cannabis that produces a "high" when ingested, it won't give you a buzz. CBD is used for its calming and anti-inflammatory benefits.
But there is more to Cannabis and hemp than just CBD and THC; other powerful compounds exist within raw cannabis and hemp plants, such as CBDA (cannabidiolic acid), the acid precursor to CBD. This lesser-known cannabinoid also offers a range of potential therapeutic effects.
In this blog post on CBDA vs CBD, we'll provide an overview of the two cannabinoids and explore the similarities and differences between them along with their potential applications for improving human health.
What are cannabinoids?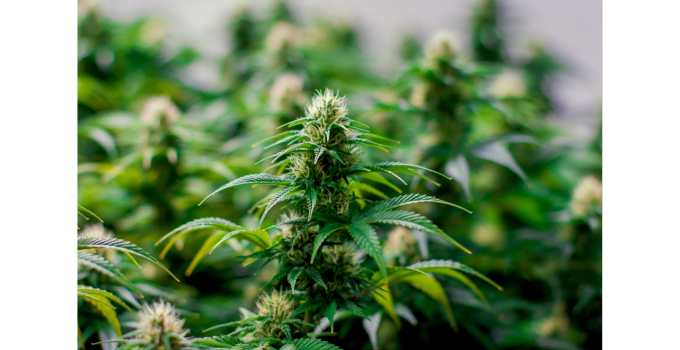 Cannabinoids are a complex and fascinating group of chemical compounds found in hemp and cannabis plants, with over 100 different types identified to date. These compounds interact with the body's endocannabinoid system, a complex network of cell receptors and neurotransmitters that helps regulate various physiological functions such as mood, appetite, pain, and sleep.
The most well-known cannabinoid is tetrahydrocannabinol (THC), a psychoactive compound which is responsible for the "high" commonly associated with cannabis use. CBD is another well-known cannabinoid and has been shown to have multiple therapeutic benefits.
Hemp and cannabis are both strains of Cannabis Sativa with different chemical compositions. Cannabis plants are cultivated for recreational and medicinal purposes, while certain strains of hemp are grown specifically for their high levels of CBD and low levels of THC to produce CBD oil and other beneficial cannabinoid-based products.
Cannabinoids have become the focus of considerable scientific research and are being studied for their potential applications in a range of medical conditions, from chronic pain to anxiety and depression.
What is CBD?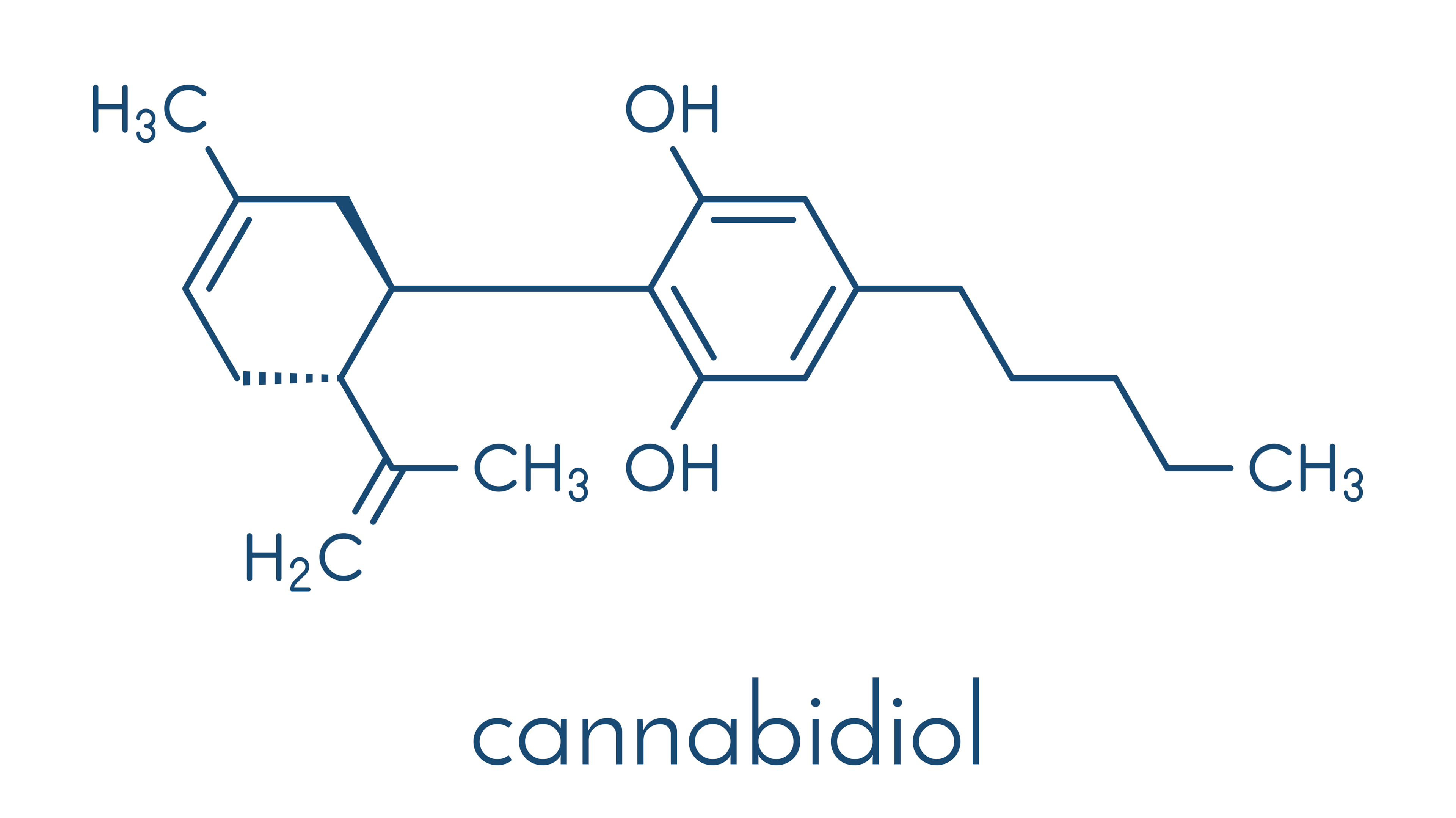 Cannabidiol (CBD) is a cannabinoid derived from the cannabis plant. Its molecular structure interacts with the body's endocannabinoid system, a network of receptors and molecules that help regulate a variety of physiological processes.
Scientists have been especially interested in studying CBD because of its potential medicinal properties. Research has unveiled a wide range of potential health benefits ranging from anti-inflammatory, anti-prolific, analgesic, anxiolytic, and neuroprotective benefits.
CBD does not have psychotropic properties and will not produce the "high" commonly associated with cannabis. CBD oil and other CBD products such as edibles are widely available.
The hemp plant does not directly produce CBD. Instead, it produces CBDA which is then converted to CBD through a process called thermal decarboxylation.
Decarboxylation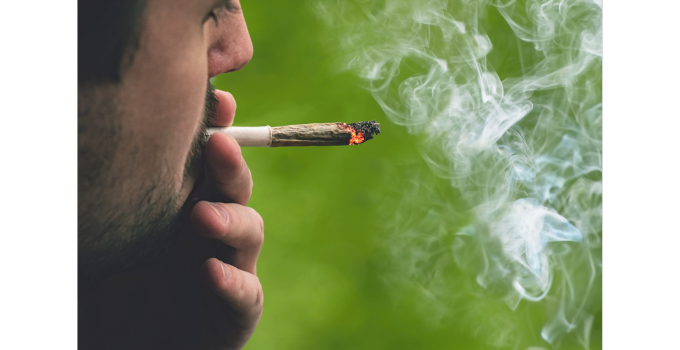 During decarboxylation, a series of chemical reactions occurs that releases a carbon dioxide molecule and removes the carboxyl group- the acidic part- from CBDA, which converts it into CBD.
The combination of heat and time causes the transformation from CBDA to CBD. The process is fairly simple when cannabis is smoked or heated for cooking. However, to make products such as CBD oil and edibles, a more involved and precise process is involved. CBDA is subjected to time-specific, controlled temperatures that are hot enough to cause decarboxylation, but not so hot that the cannabinoid loses any of its beneficial properties.
What is CBDA?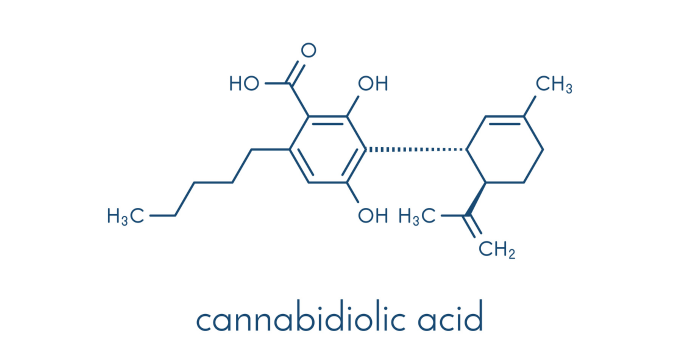 Cannabidiolic acid (CBDA) is a natural compound found in the raw form of the hemp and cannabis plant. It is present in high concentrations in the plant's tissues, and serves as the precursor of CBD due to its acidic form.
CBDA benefits are similar to those of CBD but there are some differences.
How does CBDA work?
Despite being a lesser-known compound in the cannabis plant, CBDA shows promise in treating various ailments such as arthritis, cancer, anxiety, and nausea.
One of the ways CBDA interacts with the body is through the endocannabinoid system, specifically the CB1 receptor, which is responsible for regulating mood, appetite, and pain.
CBDA also inhibits the cyclooxygenase-2 (COX-2) enzyme, which is responsible for inflammation and pain in the body. By inhibiting this enzyme, CBDA shows potential therapeutic value in managing various inflammatory conditions.
In addition, CBDA is thought to activate the 5-HT1A serotonin receptor, which may also contribute to its anti-inflammatory and anti-nausea effects.
How is CBDA made?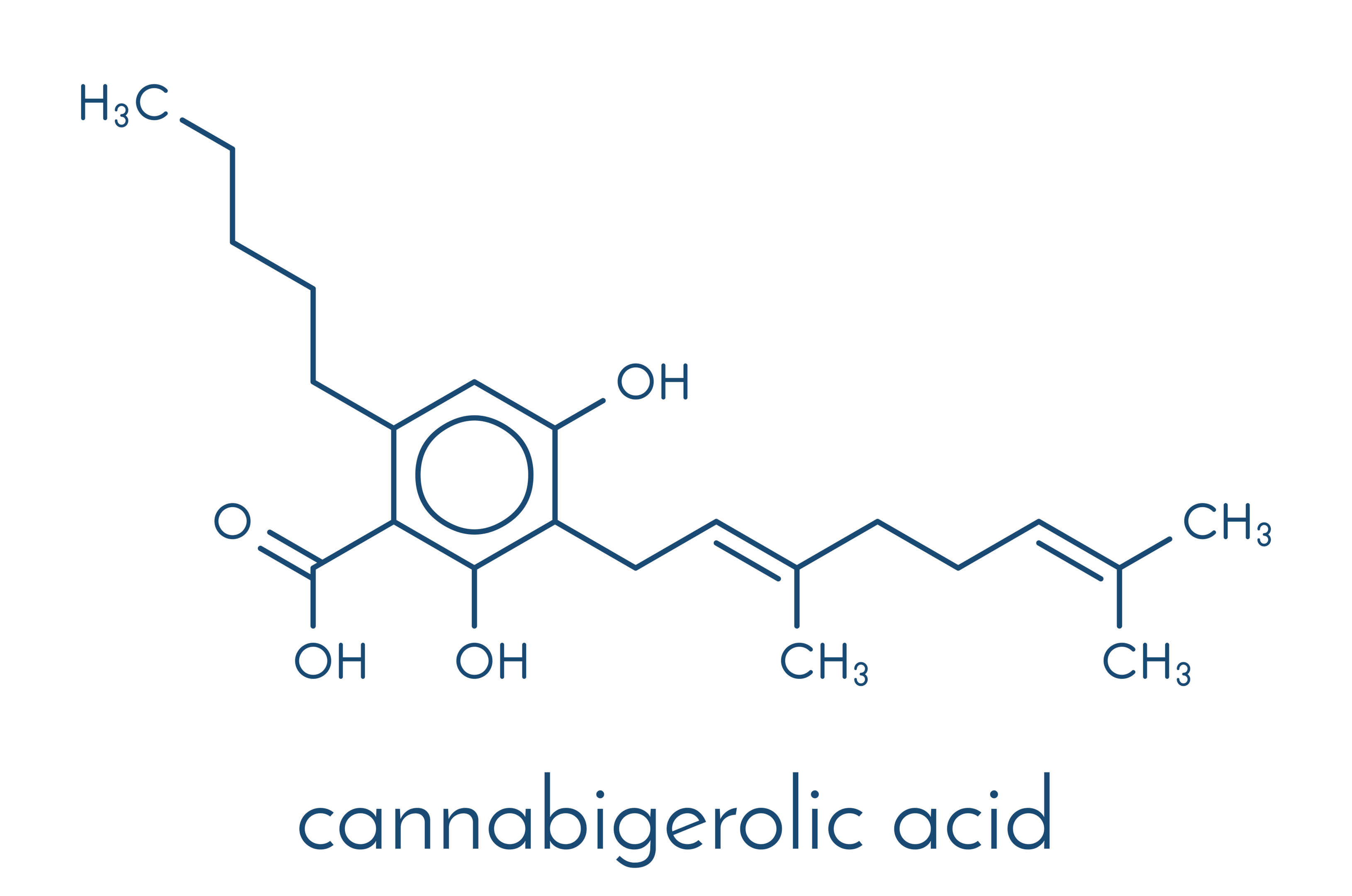 CBDA is formed from its precursor, cannabigerolic acid (CBGA).
What is CBGA?
Sometimes referred to as the "mother of all cannabinoids", CBGA is the precursor from which all other cannabinoids are derived. It is the most abundant compound found in the cannabis or hemp plant's trichomes, which are hair-like glandular structures located in the buds and leaves of the cannabis plant.
Once CBGA interacts with plant enzymes in the trichomes, it forms into three major cannabinoid precursor compounds: Tetrahydrocannabinolic acid (THCA), Cannabichromenic acid (CBCA), and Cannabidiolic acid (CBDA).
Then, when the raw hemp or cannabis is exposed to sunlight and/or heat, a process called decarboxylation takes place and CBDA converts into CBD.
Why isn't CBDA well known?
Upon initial analyses, CBDA was believed to have little therapeutic value, as acidic forms of cannabinoids were presumed to serve only as precursors to cannabinoids like CBG, CBD, and THC. As a result, the scientific community showed little interest in acidic, unstable cannabis compounds.
In 2008, researchers noticed a striking similarity between the molecular structure of CBDA and existing nonsteroidal anti-inflammatory drugs (NSAIDs). Upon further study, they found that CBDA demonstrated the same COX-2 inhibitory characteristics that make NSAIDs beneficial in managing inflammation, warranting further study of CBDA.
A Difficult research subject
Another reason CBDA's properties were not known until recently is because CBDA is a problematic substance for scientific study. It is an unstable compound, which makes it difficult to isolate and manipulate.
CBDA rapidly decarboxylates — losing its carboxyl group and becoming CBD — when the plant material is exposed to heat, light, oxygen, or other environmental factors.
Furthermore, CBDA has a very short half-life in the body, meaning that it is quickly broken down and eliminated. All of these factors have presented significant obstacles in studying CBDA.
Stabilized form of CBDA
R. Mechoulam, the cannabis scientist who first synthesized THC and CBD, recently devised a method to overcome the instability of CBDA, allowing for more reliable research into its potential therapeutic benefits.
He and his research team successfully synthesized CBDA into a more stable compound, thus enabling a consistent basis for studying it across various medical applications. This has opened up exciting new avenues for exploring possible CBDA benefits and therapies.
Are CBD and CBDA the same thing?
No, but there is a relationship between the two. Although CBD and CBDA belong to the same family of cannabinoids and offer some similar health benefits, they differ in their chemical structure, properties, and effects on the body.
CBD vs CBDA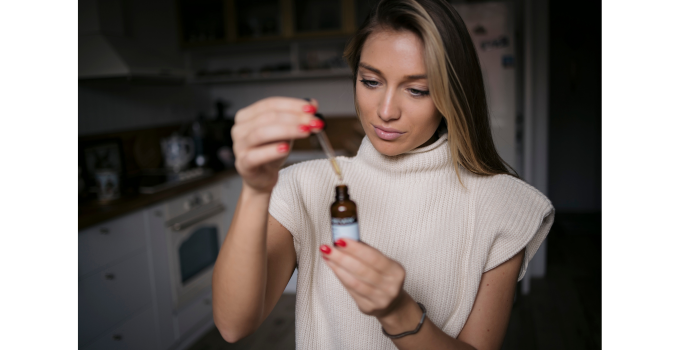 Similarities between CBDA vs CBD
The main similarity between CBD and CBDA is that they do not have psychotropic properties, which means that consuming them will not cause the user to become high.
CBD and CBDA interact with the endocannabinoid system, a network of receptors and molecules involved in regulating various physiological processes such as pain relief, immune modulation, and mood regulation. CBD and CBDA have been found to have neuroprotective, anti-oxidant, and anti-proliferative properties.
CBDA and CBD inhibit the production of cyclooxygenase-2 (COX-2) enzymes, a key player in the inflammatory response. This makes them potential candidates for treating conditions characterized by inflammation and pain such as arthritis or Crohn's disease.
So what is the difference between CBDA vs CBD?
The main difference between CBDA and CBD is that one is the precursor of the other, meaning that CBDA converts to CBD through the decarboxylation process.
CBD and CBDA exhibit some distinct differences in how they interact with the human body.
Although both CBDA and CBD have been found to inhibit COX-2 enzymes from producing inflammatory compounds, some studies found that CBDA boosts activity in the endocannabinoid system without binding to cannabinoid receptors at all.
Greater bioavailability
CBDA has a higher degree of bioavailability than CBD, meaning it is more easily absorbed and used by the body.
Its higher bioavailability is due to its unique chemical structure that allows it to easily pass through cell membranes and interact more effectively with the endocannabinoid system.
How to take CBD and CBDA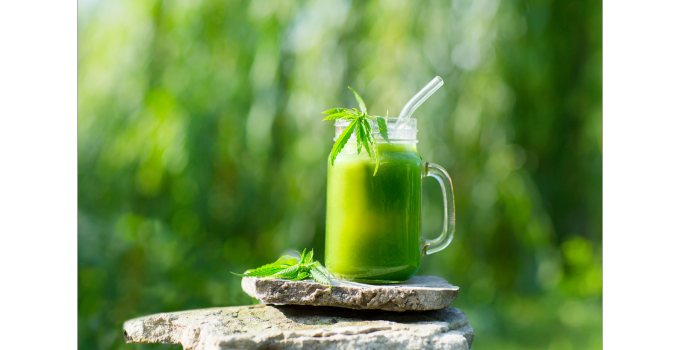 CBD and CBDA products can be found in capsule, tincture, topical creams, and edible forms.
High-quality CBD oils are easy to find, but finding quality CBDA oils can be difficult to source, as acidic cannabinoids are more challenging to extract and stabilize. Those currently available come in several forms: CBDA Isolate, Broad Spectrum, and Full Spectrum.
A key factor in finding quality CBD and CBDA products is understanding where and how the oil was sourced. It is recommended to choose brands that use organic hemp, do not use artificial additives, have a third-party testing system in place, and provide clear indication of the dosages.
Some health conscious cannabis users are consuming CBDA by juicing raw hemp and adding it to smoothies to fully access its therapeutic properties. Unfortunately, CBDA products like raw cannabis juice are not widely available yet.
CBD and CBDA Benefits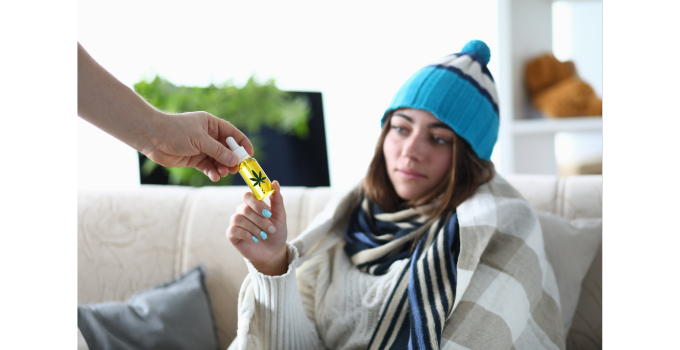 Inflammation
Inflammation is a complex process that involves many different biological pathways. Among the cannabinoids, CBD and CBDA are some of the most promising for their potential to relieve chronic inflammatory conditions such as arthritis and Crohn's disease.
A recent study comparing the anti-inflammatory effects of CBD and CBDA found that they each reduce inflammation through unique mechanisms.
CBD and CBDA inhibited the activity of several key pro-inflammatory cytokines, but CBDA went a step further by inhibiting the production of nitric oxide, a potent pro-inflammatory molecule.
Additional studies suggest that the anti-inflammatory effects of CBDA are as effective as nonsteroidal anti-inflammatory drugs.
Neuroprotection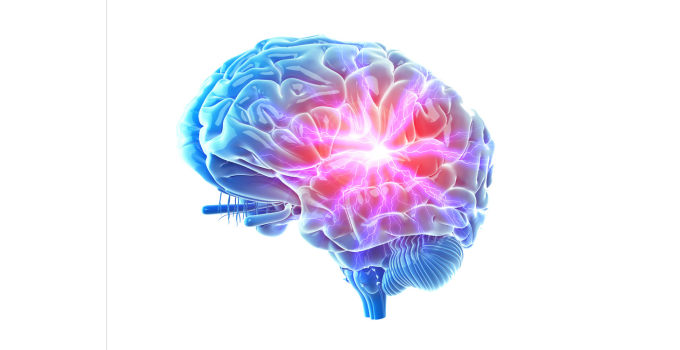 Research indicates that the anti-inflammatory properties of CBD and CBDA seem to reduce neurological damage caused by inflammation, toxins, or injury, and may be useful in preventing or treating various neurological conditions.
The cannabinoids work by interacting with CB1 and CB2 receptors in the brain and regulating neurotransmitter levels to alleviate inflammation, oxidative stress, and excitotoxicity in the brain, all of which are linked to neurodegeneration.
These findings provide a scientific basis for the use of CBD and CBDA as neuroprotective agents, opening up new avenues for the development of treatments for various neurological disorders like Parkinson's disease, Alzheimer's disease, and multiple sclerosis.
Cancer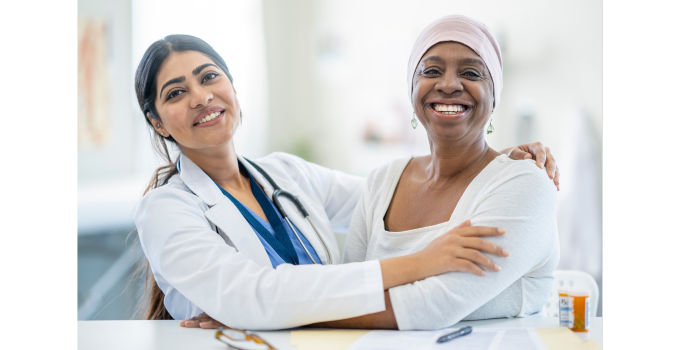 In studies, CBD and CBDA have exhibited antiproliferative and proapoptotic activities- meaning they prevented cancer cells' growth and spread- on several types of cancer cells, including breast, lung, colon, and prostate cancers.
Scientists have also found that CBDA induces apoptosis, or cell death, in cancer cells while leaving healthy cells untouched. These findings suggest that CBDA has potential as a more targeted and less harmful alternative to traditional cancer treatments such as chemotherapy.
Nausea
The anti-emetic effects of CBD and CBDA have drawn interest interest from the scientific world due to their ability to interact with serotonin receptors in the brain, which play a crucial role in regulating nausea and vomiting. In studies, consumption of CBDA or CBD produced little to none of the side effects of traditional anti-emetic medications.
Additionally, CBD and CBDA appears to reduce the activity of certain neurotransmitters in the brain, further contributing to their anti-emetic effects.
A Canadian study found that CBDA was significantly more effective than CBD in binding to serotonin receptors linked to anti-nausea and anti-anxiety effects when given along with low doses of the traditional anti-nausea drug ondansetron for chemotherapy patients. This finding was measured as being one hundred times more powerful.
Epilepsy
The anti-inflammatory and neuroprotective effects of CBD and CBDA make them potentially valuable treatment options for epilepsy, a debilitating neurological disorder affecting millions worldwide. Although both cannabinoids possess strong anticonvulsant properties, they each work differently.
CBDA's anticonvulsant properties are attributed to its unique mode of action on the endocannabinoid system. CBDA interacts with the CB1 and CB2 receptors, modulating the GABAergic and glutamatergic neurotransmitter systems, thereby reducing seizure activity. In several studies involving animal models, CBDA reduced the frequency and severity of epileptic seizures.
The underlying mechanisms of how CBD works to reduce seizures are not yet fully understood. Scientists think that it interacts with receptors in the brain that play a role in regulating seizures.
New research by scientists at NYU Grossman School of Medicine suggests that CBD prevents seizures from occurring by reducing hyperexcitability in neurons and inhibiting the synaptic effects of lysophosphatidylinositol, an endogenous membrane phospholipid.
Mood disorders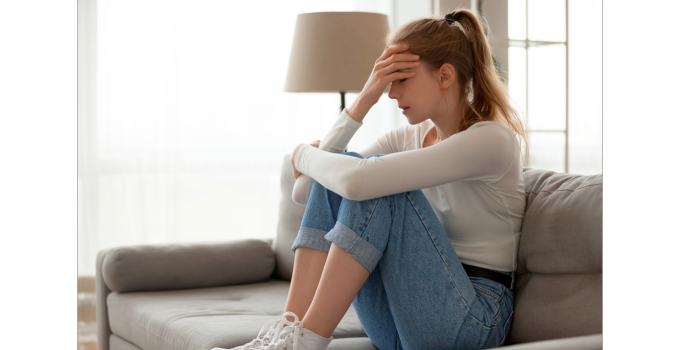 Anxiety is a common mental health issue that affects many people around the world. Studies suggest that both CBD and CBDA may help reduce symptoms of generalized anxiety disorder, social anxiety disorder, and post-traumatic stress disorder.
CBD, which is known for its calming effect, interacts with CB1 and CB2 receptors in the brain to affect serotonin levels, thus stabilizing mood and relieving anxiety. On the other hand, CBDA seems to work in a slightly different manner to regulate serotonin by interacting with the 5-HT receptors located throughout the body.
Serotonin, a neurotransmitter involved in regulating moods, is greatly affected by the activity of the 5-HT1A receptor. CBDA has a greater affinity to the 5-HT1A receptor than CBD, suggesting it may have more potent anxiolytic effects.
Depression
CBD and CBDA are being studied for their potential as therapeutic options for depression. It appears that CBDA works similarly to antidepressant drugs but without some of the side effects. Furthermore, CBDA may be effective at doses far lower than those used for CBD— ten to 100 times less. This could make it a more cost-effective treatment option.
CBDA vs CBD: summary
Overall, CBDA and CBD offer diverse health benefits that may be of use to a wide variety of individuals. The data regarding the potential benefits of CBDA is only beginning to emerge; however, it seems to hold promise in treating many ailments and diseases. Although further research is needed, it appears that these CBD and CBDA have the potential to improve overall wellness.
Some caution should be used when exploring the use of cannabinoids since there may be legal, safety and overall health implications.
CBDA and CBD oils may not be the perfect fit for everyone. While these oils are generally safe and well-tolerated by most individuals, it is important to be aware of potential interactions with other medications. This is why it is important to consult with a medical professional before incorporating CBD or CBDA into a daily supplement routine. A qualified healthcare provider can provide guidance on recommended dosage accounts and assess how CBD or CBDA interacts with other prescription medications currently being taken.
For further reading
Campos AC, Fogaça MV, Sonego AB, Guimarães FS. Cannabidiol, neuroprotection and neuropsychiatric disorders. Pharmacological Research. 2016 Oct;112:119-127. doi: 10.1016/j.phrs.2016.01.033. Epub 2016 Feb 1. PMID: 26845349.
Formato, Marialuisa et al. "(‒)-Cannabidiolic Acid, a Still Overlooked Bioactive Compound: An Introductory Review and Preliminary Research." Molecules (Basel, Switzerland) vol. 25,11 2638. 5 Jun. 2020, doi:10.3390/molecules25112638 https://www.ncbi.nlm.nih.gov/pmc/articles/PMC7321064/#B40-molecules-25-02638
Gusho, Charles A, and Tannor Court. "Cannabidiol: A Brief Review of Its Therapeutic and Pharmacologic Efficacy in the Management of Joint Disease." Cureus vol. 12,3 e7375. 23 Mar. 2020, doi:10.7759/cureus.7375 https://www.ncbi.nlm.nih.gov/pmc/articles/PMC7176325/
Hirao-Suzuki M et al. 2020. "Cannabidiolic Acid Dampens the Expression of Cyclooxygenase-2 in MDA-MB-231 Breast Cancer Cells: Possible Implication of the Peroxisome Proliferator-activated Receptor β/δ Abrogation." Journal of Toxicology Science, 45(4):227-236. doi: 10.2131/jts.45.227. PMID: 32238697. https://pubmed.ncbi.nlm.nih.gov/32238697/
Kim, Juyong et al. 2023. "The Cannabinoids, CBDA and THCA, Rescue Memory Deficits and Reduce Amyloid-Beta and Tau Pathology in an Alzheimer's Disease-like Mouse Model." International Journal of Molecular Sciences vol. 24,7 6827. 6, doi:10.3390/ijms24076827 https://www.ncbi.nlm.nih.gov/pmc/articles/PMC10095267/
Kleinhenz, M. D. et al. 2022. "Short Term Feeding of Industrial Hemp With a High Cannabidiolic Acid (CBDA) Content Increases Lying Behavior and Reduces Biomarkers of Stress and Inflammation in Holstein Steers." Scientific Reports vol. 12,1 3683, doi:10.1038/s41598-022-07795-z https://www.ncbi.nlm.nih.gov/pmc/articles/PMC8901777/
Maroon J, Bost J. Review of the neurological benefits of phytocannabinoids. Surgical Neurology International 2018 Apr 26;9:91. doi: 10.4103/sni.sni_45_18. PMID: 29770251; PMCID: PMC5938896. https://www.ncbi.nlm.nih.gov/pmc/articles/PMC5938896/pdf/SNI-9-91.pdf
Rock, E M, & Parker, L. A. "Effect of low doses of cannabidiolic acid and ondansetron on LiCl-induced conditioned gaping (a model of nausea-induced behaviour) in rats." British Journal of Pharmacology vol. 169,3 (2013): 685-92. doi:10.1111/bph.12162 https://www.ncbi.nlm.nih.gov/pmc/articles/PMC3682714/