CBN and THC: How do they differ and what benefits do they offer?
The cannabis sativa plant is complex, containing dozens of cannabinoids that have unique and varied effects. Two well-known and widely studied cannabinoids are delta-9-tetrahydrocannabinol (THC) and cannabinol (CBN) both found in medical marijuana. While they both offer therapeutic benefits, they differ in their structure, psychoactive effects, and medical applications.
Research indicates that THC and CBN have significant therapeutic potential for a variety of health conditions and may provide neuroprotective properties as well.
Despite some similar uses for each cannabinoid, understanding the differences between THC and CBN is key to discovering their individual potentials as medical treatments.
In this article, we will discuss how CBN and THC interact with the body, their respective health benefits and side effects, and how these cannabinoids can be used to treat various conditions. Read on to find out more about the differences between CBN and THC.
What are CBN and THC?
CBN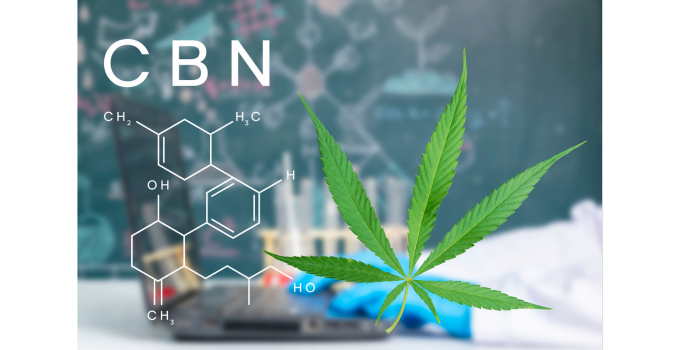 Cannabinol (CBN), is an oxygenated cannabinoid that is formed when THC degrades over time. Although it is considerably less potent than THC, CBN is valued for its potential therapeutic applications in managing insomnia, inflammation, and pain management.
The primary difference between CBN and THC is that CBN does not have any psychoactive properties like the THC found in medical cannabis. This means that it does not create a "high" when it is consumed.
CBN tends to interact primarily with cannabinoid receptors distributed in the peripheral body. These receptors are a component the body's endocannabinoid system, a complex network of receptors, enzymes, and molecules responsible for regulating crucial physiological processes like mood, appetite, and pain perception. CBN works by binding to CB1 receptors, primarily located in the central nervous system, and CB2 receptors, mainly found in the immune system. These interactions trigger a cascade of reactions that can produce different effects on the body, including sedation, anticonvulsant, and anti-inflammatory properties.
How CBN is made
The production of CBN is a process that involves the degradation of THC, the primary psychoactive component found in the marijuana plant. This degradation occurs over time and is affected by factors such as temperature and light exposure. Once THC degrades, it transforms into CBN. However, in order to produce CBN on a larger scale, the degradation process is typically accelerated through various methods, such as heating or exposing the plant material to air. After the THC is degraded, the resulting CBN can be isolated and purified for use in various applications, such as in the production of medicinal compounds.
THC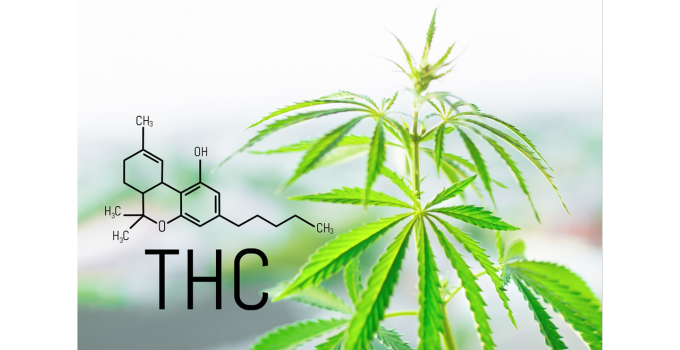 Tetrahydrocannabinol (THC) is a lipid-soluble compound with a molecular structure similar to anandamide–a naturally occurring endocannabinoid found in humans. THC is famous for its mind-altering properties, producing an intoxicating sensation commonly associated with the stereotypical "high" from marijuana.
Like CBN, THC acts upon the endocannabinoid system, binding to CB1 and CB2 receptors found throughout the central nervous system and peripheral tissues, respectively. Upon binding to these receptors, THC mimics endogenous cannabinoids, modulating various signaling pathways and eliciting physiological responses. The impact of THC on CB1 receptors in the brain accounts for its psychoactive properties and triggers a series of cellular events that influence various physiological functions, such as pain perception, mood, memory, and appetite.
THC in medicinal products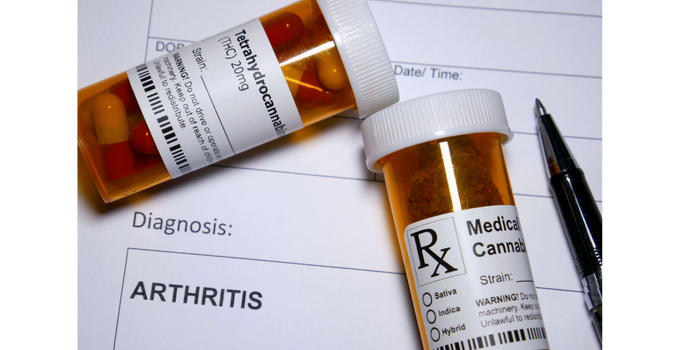 The medical use of THC has been a contentious issue for years. Cannabis as a plant is listed in Schedule I by US federal law under the Controlled Substances Act for having "no accepted medical use". However, recent developments in research have led to the approval of FDA regulated drugs containing THC. These medications are intended to treat a variety of conditions, such as nausea, chronic pain, and muscle spasms associated with multiple sclerosis.
One such medication is Dronabinol (Marinol), which is used to treat patients suffering from nausea and vomiting caused by chemotherapy, as well as to stimulate appetite in patients with AIDS-related wasting syndrome. Nabiximols (Sativex) is another drug that contains THC and cannabidiol (CBD), and is used to treat spasticity in multiple sclerosis patients. These medications have undergone extensive clinical trials and have been deemed safe and effective by the FDA.
Despite its psychoactive properties, THC has been shown to have medicinal benefits, leading to its inclusion in approved medications. As research into the potential uses of cannabinoids for medical use continues to expand, we can expect to see more FDA regulated products containing THC in the future.
The endocannabinoid system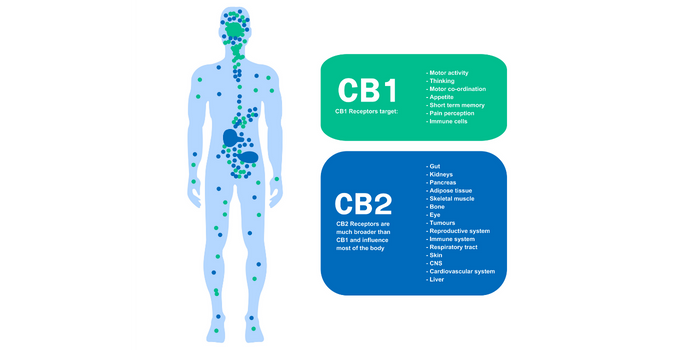 To understand how CBN and THC work, one must first recognize the crucial role of the endocannabinoid system within the body. The endocannabinoid system is a complex network of endogenous cannabinoid receptors and signaling molecules that function to maintain physiological homeostasis in the human body. This system consists of three main components: the endocannabinoids, the cannabinoid receptors, and the enzymes responsible for the synthesis and degradation of these signaling molecules.
Endocannabinoids
Endocannabinoids are lipid signaling molecules that bind to cannabinoid receptors. Once activated, these receptors trigger a variety of physiological responses, including pain modulation, appetite regulation, immune function, and mood regulation. Endocannabinoids are similar in structure to cannabinoids found in cannabis, which is why cannabinoids like CBN and THC interact well with the receptors that make up the endocannabinoid system.
Cannabinoid receptors
The primary function of cannabinoid receptors is to modulate synaptic transmission and maintain homeostasis in the body.
The two primary types of cannabinoid receptors are CB1 and CB2, which are found in different parts of the body and have distinct functions. CB1 is primarily found in the brain and nervous system, whereas CB2 is found in immune cells and other peripheral tissues.
When activated by endocannabinoids or external cannabinoids, such as those found in cannabis, these receptors send signals to help control these processes and regulate a range of physiological processes. Specifically, cannabinoid receptors mediate the effects of endogenous cannabinoids, such as anandamide and 2-arachidonoylglycerol, as well as cannabinoids derived from the cannabis plant.
Enzymes
Enzymes play a crucial role in the endocannabinoid system by breaking down certain cannabinoids and ensuring that they do not accumulate to harmful levels. Among these enzymes are fatty acid amide hydrolase (FAAH) and monoacylglycerol lipase (MAGL). While FAAH breaks down anandamide, MAGL breaks down 2-AG. Enzymes also help to activate or inhibit the signaling pathways triggered by endocannabinoids.
Therapeutic benefits of CBN and THC
CBN and THC provide promising therapeutic avenues for treating a wide range of inflammatory disorders and neurodegenerative diseases by modulating the immune system's response to inflammation without inducing side effects that are commonly associated with traditional nonsteroidal anti-inflammatory drugs.
Reduces inflammation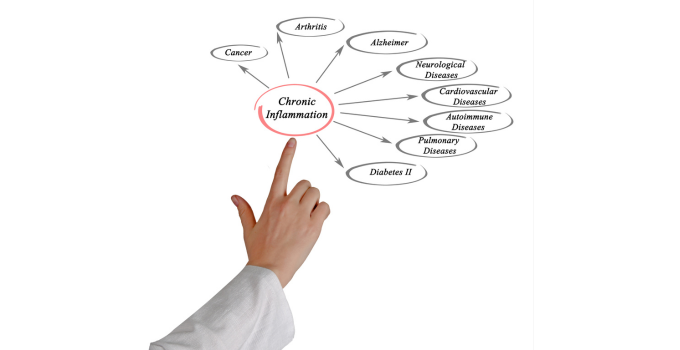 Inflammation is the body's response to injury or infection, and under normal circumstances it is the first step in the healing process. However, continuous chronic inflammation deviates from the healing process and is a primary risk factor for development of various diseases such as arthritis, heart disease, multiple sclerosis, and Crohn's disease.
CBN
CBN has gained considerable attention in the scientific community for its potential to reduce inflammation. The anti-inflammatory properties of CBN can be attributed to its role in moderating the immune response, which normally activates in response to injury or infection but can become unregulated in chronic inflammatory conditions.
At a molecular level, CBN interacts with the endocannabinoid system by binding to cannabinoid receptors, mainly CB2 type receptors located on immune cells. This interaction triggers a cascade of signaling events that ultimately dampens the production of pro-inflammatory molecules and cytokines such as tumor necrosis factor-alpha (TNF-α) and interleukin-6 (IL-6), which are commonly elevated in inflammatory conditions.
THC
THC also possesses anti-inflammatory properties. Like CBN, it interacts with the endocannabinoid system as it binds to cannabinoid receptors in various tissues, including immune cells. THC reduces the activity of the immune cells responsible for triggering inflammation, leading to less inflammation and thus less pain and tissue damage. THC may also improve blood flow to inflamed areas, promoting healing. Additionally, THC has been shown to decrease the levels of pro-inflammatory molecules such as interleukin-1 and tumor necrosis factor-alpha.
Neuroprotective properties
Mitochondria are structures that serve as the powerhouse of cells and ensure an adequate supply of energy for neurons to function properly. CBN has been shown to protect these critical cellular components from damage due to chemical and oxidative stress, making it an essential factor in maintaining healthy neuron function. Research on this matter has indicated that CBN activates a number of anti-inflammatory pathways, promoting mitochondrial integrity and facilitating neuroprotection. Thus, CBN appears to be a promising candidate for neuroprotection through its unique capabilities in preserving the life-sustaining qualities of mitochondria within neurons.
Some research findings suggest that THC also has neuroprotective properties due to its ability to activate cannabinoid receptors in the brain. This interaction with receptors leads to a decrease in oxidative stress and inflammation, which in turn reduces damage to neurons and improves overall brain function. While further research is needed to fully understand the extent of THC's neuroprotective effects, the findings thus far are encouraging and suggest that the THC in medical marijuana may have potential as a therapeutic option for some neurodegenerative diseases.
Reduces anxiety
One of the more significant benefits of CBN is its ability to alleviate anxiety, a pervasive mental health issue that affects millions around the world. The interaction between CBN and the endocannabinoid system can lead to a reduction in anxiety without the unwanted side effects that come with traditional anti-anxiety medication.
CBN binds to the CB1 receptors in the brain where anxiety is a commonly regulated process. This binding process can enhance the inhibitory effects of GABA neurotransmitters, which are involved in decreasing the activity in the brain's anxiety centers and promoting relaxation.
CBN also increases levels of anandamide, an endocannabinoid that promotes feelings of happiness and wellbeing, further increasing its potential as an anxiety-reducing agent.
Sleep aid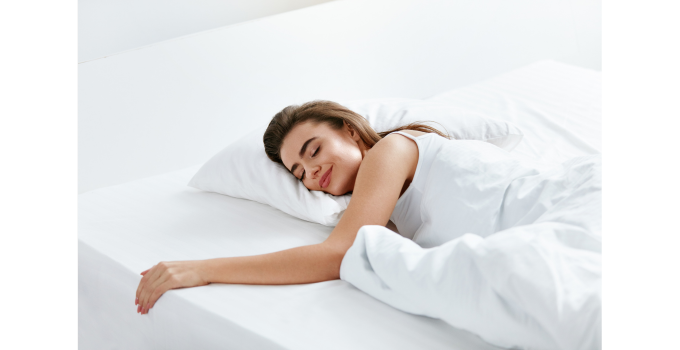 CBN is known for its gentle sedative properties, making it a viable treatment option for individuals with sleep disorders like insomnia, as it can increase sleep time and reduce the frequency of waking up during the night.
CBN works to promote sleep by binding to CB1 receptors in the brain which are responsible for controlling sleep-wake cycles. As it binds to these receptors, it increases levels of GABA (a neurotransmitter that promotes relaxation) while decreasing levels of glutamate (a neurotransmitter that promotes alertness). This combination of effects can induce a state of sedation and promote a more restful sleep.
CBN also enhances the effects of other cannabinoids, such as THC, and may help to prolong their sleep-inducing effects.
Reduces chronic pain
CBN shows great therapeutic potential in pain management through its several interactions with the body. It binds to CB1 and CB2 receptors in the brain, spinal cord, and immune system. Once it binds to these receptors, it prevents the release of inflammatory cytokines, which are responsible for pain in the affected area.
CBN also interacts with vanilloid receptors which are key players in chronic pain signaling, thereby reducing pain sensations. CBN also enhances the production of anandamide, an endocannabinoid that regulates pain and mood.
Studies suggest that THC appears to have pain-relieving properties as well and can ease chronic pain that is often associated with conditions such as multiple sclerosis, arthritis, and cancer.
As THC interacts with the CB1 and CB2 receptors, it indirectly reduces pain transmission by decreasing the amount of neurotransmitters released. This process involves numerous pathways, including the suppression of inflammatory responses, reduction of neuronal excitability, and modulation of descending pain pathways. THC can also cause the release of dopamine and other neurotransmitters, which can positively influence the perception of pain.
Alleviates nausea
THC has demonstrated significant efficacy as an antiemetic agent for the management of chemotherapy-induced nausea and vomiting.
THC works by activating the cannabinoid receptors in the brain that are responsible for regulating the emetic reflex. These receptors are located in areas of the brain that control nausea and vomiting, including the dorsal vagal complex, area postrema, and nucleus of the solitary tract.
By binding to these receptors, THC suppresses the signaling of neurotransmitters such as serotonin and dopamine, which are implicated in nausea and vomiting.
As a result, THC has become a popular adjunct therapy for cancer patients undergoing chemotherapy and radiation, who often experience debilitating nausea and vomiting as a side effect of treatment.
Stimulates appetite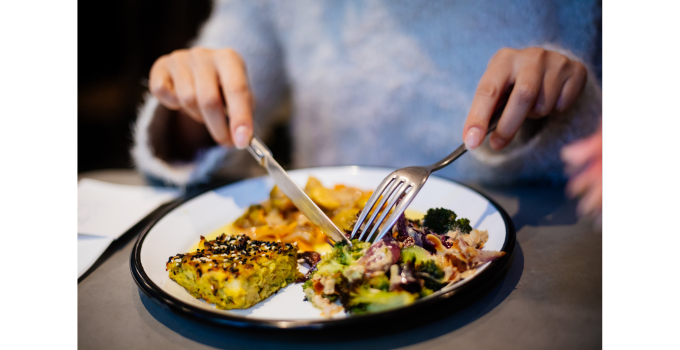 THC also stimulates the release of the hormone ghrelin, which has appetite-stimulating effects and may help as an appetite stimulant for people with AIDS and counteract the anorexia associated with chemotherapy or gastrointestinal surgery.
Anticonvulsant
CBN has demonstrated anticonvulsant properties, making it an effective treatment option for individuals with epilepsy. When it interacts with the CB1 receptors located in the brain and its associated neural networks, it modulates the activity of the neurotransmitters that are responsible for controlling seizures. CBN's potential anti-inflammatory and pain-relieving effects may also contribute to its effectiveness in reducing the frequency and intensity of seizures in individuals with epilepsy, providing much-needed relief for those who suffer from this debilitating condition.
CBN and THC have been studied for their potential in treating a number of conditions, such as anxiety disorders, inflammation-related diseases, neurodegenerative diseases, and depression. Apart from their wide range of beneficial properties, they have many more medical benefits that are yet to be fully explored. Thus, the potential benefits of CBN and THC are far-reaching, and research is ongoing to further explore their effects.
Potential side effects
Allergic reactions to cannabis compounds are rare but not unheard of. There may be an increased risk of certain side effects if CBN or THC is taken in large amounts. Side effects of CBN include dry mouth, dizziness, low blood pressure, sedation, drowsiness, nausea and vomiting. Common side effects of THC include confusion and disorientation as well as changes in appetite or mood.
Interaction with other medications
It should be noted that both compounds may potentially interact with over-the-counter and prescription medications. It is best to consult with a medical professional before consuming either one for medicinal purposes. As with any drug, they should not be used when consuming alcoholic beverages.
Overall, they each offer different medicinal properties that can be beneficial for certain medical conditions. While CBN and THC may have side effects when consumed in large amounts, there is insufficient evidence of severe adverse events occurring from taking either compound. Their medicinal properties are worth exploring further as more clinical research that is conducted.
Summary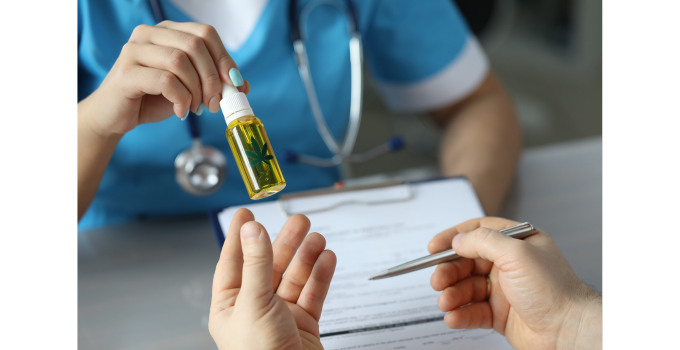 THC is the primary psychoactive compound in cannabis that produces the 'high' sensation. Nonetheless, beyond its psychoactive effects, THC offers significant medical benefits, leading to its inclusion in FDA approved medications. It has been shown to reduce nausea from chemotherapy, increase appetite, lower inflammation, and is an effective pain reliever. THC shows promise in treating symptoms of illnesses like multiple sclerosis, fibromyalgia, and epilepsy.
CBN is known for its gentle sedative properties, making it an effective sleep aid. Scientific and anecdotal evidence suggests CBN possesses anti-inflammatory, anti-anxiety, and neuroprotective properties and may provide therapeutic benefits for medical conditions including inflammation, chronic pain, epilepsy, and anxiety.
Unlike THC, CBN is non-psychoactive, meaning it does not produce a "high" or intoxication. It appears to have a positive safety profile and few if any side effects.
Although there is minimal risk, CBN and THC may cause drug interactions with other substances and medications, so they should be used cautiously and with advice from a healthcare professional before consuming either one for medicinal purposes.
The medical benefits of CBN and THC have been well established in the literature. Additional research is necessary to understand further potential uses in treating various medical conditions. With more research being conducted, we can expect further advances in the understanding and application of these cannabinoids for therapeutic use in the future.
References
For further information on therapeutic uses of cannabinoids, the following literature sources are provided.
Basharat, B., et al. "Hypersensitivity Reactions to Marijuana." The Journal of Allergy and Clinical Immunology, vol. 127, 2, supplement AB178, (2011). https://doi.org/10.1016/j.jaci.2010.12.707
Hampson, A J et al. "Cannabidiol and (-)Delta9-tetrahydrocannabinol are neuroprotective antioxidants." Proceedings of the National Academy of Sciences of the United States of America, vol. 95, 14 (1998): 8268-73. https://pubmed.ncbi.nlm.nih.gov/9653176/
Liang, Zhibin et al. "Cannabinol Inhibits Oxytosis/ferroptosis by Directly Targeting Mitochondria Independently of Cannabinoid Receptors." Free Radical Biology & Medicine, vol. 180 (2022): 33-51. doi:10.1016/j.freeradbiomed.2022.01.001 https://www.ncbi.nlm.nih.gov/pmc/articles/PMC8840979/
Miller, Henry P., et al. "The Effects of Delta-9-Tetrahydrocannabinol (THC) on Inflammation: A Review." Cellular Immunology, vol. 352, Apr. 2020, p. 104111 https://doi.org/10.1016/j.cellimm.2020.104111
National Academies of Sciences, Engineering, and Medicine; Health and Medicine Division; Board on Population Health and Public Health Practice; Committee on the Health Effects of Marijuana: An Evidence Review and Research Agenda. "The Health Effects of Cannabis and Cannabinoids: The Current State of Evidence and Recommendations for Research." Washington (DC): National Academies Press (US); 2017 Jan. 12, 4, Therapeutic Effects of Cannabis and Cannabinoids. Available from: https://www.ncbi.nlm.nih.gov/books/NBK425767/
Yang, L., et al., "Cannabinoid Receptor CB2 Is Involved in Tetrahydrocannabinol-Induced Anti-Inflammation against Lipopolysaccharide in MG-63 Cells", Mediators of Inflammation, vol. 2015, Article ID 362126, 11 pages, 2015. https://doi.org/10.1155/2015/362126