Is Taking BCAAs the Key to Faster Muscle Recovery?
If you're an athlete or fitness enthusiast looking for a way to speed up your muscle recovery, then consuming branched-chain amino acids – BCAAs – could be the answer.
Recent research in humans has highlighted the potential of these nutritional supplements in reducing inflammation and relieving muscle soreness after intense physical activity, which can make a significant difference to athletes' performance and recovery time.
In this blog post, we'll delve deeper into BCAAs and explore how they might be a key factor in improving your muscle performance. Read on as we take you through some scientific evidence that suggests why regular use of BCAAs may just be the secret ingredient needed to help your muscles recover faster than ever before.
First, we'll define BCAAs and discuss why they are important for muscle recovery. Next we'll include a brief review of the health benefits of taking BCAAs and provide strategies for incorporating them into a workout routine, and then conclude with a discussion of some of the potential health risks associated with BCAA supplements.
What are BCAAs and Why They Are Important for Muscle Recovery?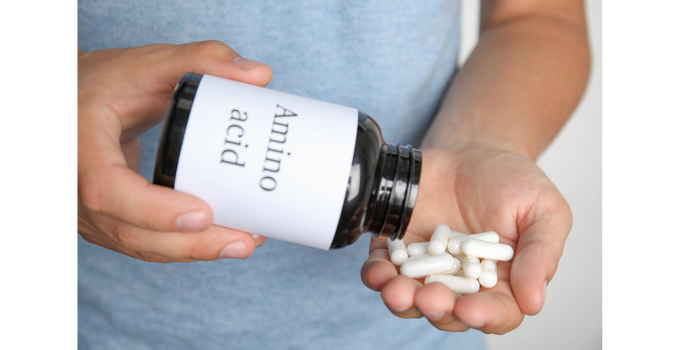 Branched chain amino acids are a group of three essential amino acids – leucine, isoleucine and valine – that play a crucial role in providing energy for the body in order to perform daily activities. These three BCAAs make up about 35 percent of muscle tissue in the human body and are responsible for maintaining its structure as well as providing energy during workouts. BCAAs can be obtained through eating a high quality diet as they are found in most protein-rich foods like meat, fish, eggs, and dairy products.
Leucine
Leucine is essential for numerous physiological processes in the human body. In addition to its role in protein synthesis and muscle repair, leucine plays a large part in glucose regulation and storage of nitrogen balance. This BCAA also participates in immune system support and protection, as well as aiding in cell growth and repair due to its anti-inflammatory properties. The vital functions of leucine make it essential for organs like the liver, intestines, brain, heart and muscles to perform their daily duties.
Isoleucine
Isoleucine provides energy for the body's cells and promotes metabolic processes. Additionally, it helps in the formation of haeme, an essential component of red blood cells, and participates in the muscle protein synthesis. It also enhances cognitive performance through support of memory function and other brain activities. Isoleucine also helps modulate the immune system and acts as a regulator for healthy hormone levels.
Valine
The third BCAA, Valine helps with healthy growth and tissue repair as well as metabolizing sugars and fatty acids. Valine is essential for proper nitrogen balance in the body, which plays a major role in how well essential processes like cell regeneration take place. This BCAA is essential for muscle metabolism, making it an important energy source during periods of stress or intense physical activity. Without adequate amounts of valine through diet or supplementation, a person may experience symptoms such as fatigue, mental confusion, and disrupted sleep patterns.
Through the metabolism of leucine, isoleucine, and valine the body is able to produce energy which aids in recovery from work outs or other strenuous activities. Additionally, these essential amino acids support muscle tissue by increasing maintenance and remodeling to maximize muscle strength and performance.
How Can BCAA Supplements Improve Muscle Recovery?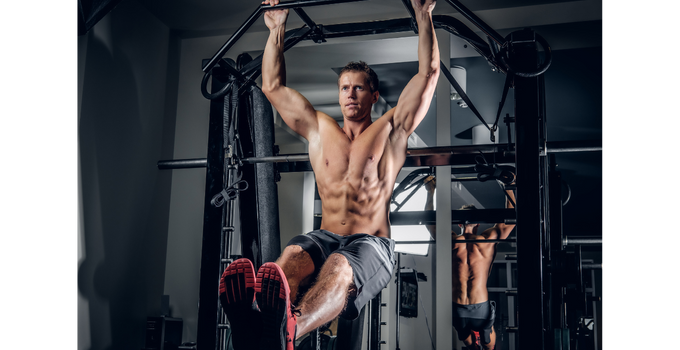 The potential health benefits of taking branched chain amino acids for muscle recovery are becoming increasingly well researched. These essential nutrients have been highlighted for their contribution to improved muscle protein synthesis, increased antioxidant protection in cells, and reduced fatigue during workouts.
A number of studies have linked BCAA supplementation with reduced symptoms of muscle weakness and soreness following strenuous exercise, as well as more efficient energy metabolism to boost physical endurance and performance levels (1, 3, 5). As such, BCAA supplements are thought to offer an unparalleled degree of health and fitness benefits that make them a worthwhile supplement option.
Thus, BCAA supplements can play an important role in muscle strength, growth, and development and should be a key component of any strength training or fitness program.
Builds muscle
Research suggests that consuming BCAAs can result in enhanced muscle anabolism and physical performance. When consumed, BCAAs are broken down directly in muscle tissue – rather than the liver – and used to synthesize muscle protein. This process encourages muscle growth, leading to increased muscle mass (2).
In addition, BCAAs help prevent destruction of proteins in muscles due to their anti-catabolic properties, resulting in reduced fatigue and quicker recovery from exercise induced muscle soreness, or overuse injuries.
Reduces muscle damage
Branched chain amino acids have been found to reduce exercise muscle damage caused from overwork. This is because they provide the essential building blocks for muscle protein synthesis and help repair damaged tissue fibers.
Several studies found that BCAAs help delay fatigue by helping form new myofibrils for increased muscular contractility and correcting imbalances in muscle metabolism caused by excessive exercise (1, 2).
BCAAs also help block components of inflammatory pathways, which can modulate the immune response. This is accomplished, in part, by limiting the amount of exercise induced muscle damage by reducing concentrations of pro-inflammatory mediators such as Interleukin-6, Interleukin-1β, TNFα and C-reactive protein.
Furthermore, BCAAs influence hormone metabolism by stimulation of anabolic hormones such as testosterone, without disrupting cortisol homeostasis. An increased level of testosterone is helpful in accelerating tissue healing and minimizing the risk of further muscle shrinkage caused by excessive infiltration of inflammatory components into the tissue
Reduces muscle soreness and inflammation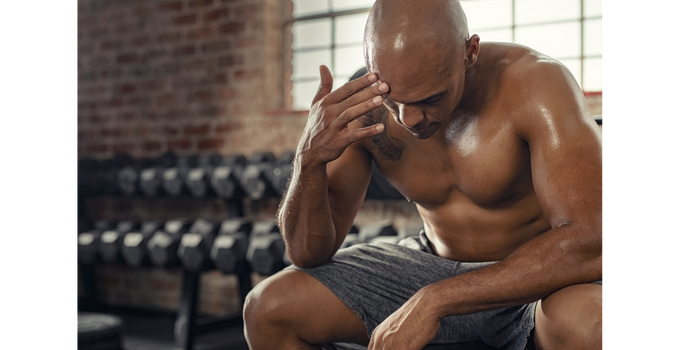 BCAA supplementation can help reduce muscle inflammation which typically manifests after intense exercise as muscle weakness and soreness. BCAAs enable better recovery outcomes and allow athletes to return to their normal exercise routines sooner. One way BCAAs help is by lowering blood levels of the enzymes that are associated with increased muscle tension, soreness, and damage, such as creatine kinase and lactate dehydrogenase.
BCAAs help block components of inflammatory pathways, which can modulate the immune response. This is accomplished, in part, by limiting the amount of exercise induced muscle damage by reducing concentrations of pro-inflammatory mediators such as Interleukin-6, Interleukin-1β, TNFα and C-reactive protein (4).
Branched chain amino acids also play a role in protein synthesis, helping to reduce inflammation caused by rigorous physical activity. They provide the body with three of the nine essential amino acids it needs to rebuild tissue and repair damaged muscle fibers.
BCAA supplementation can be beneficial in helping to reduce post-exercise DOMS (Delayed Onset Muscle Soreness) while still allowing athletes to reach a high-intensity workout, as BCAAs delay fatigue onset and help spare muscle glycogen resources (3).
Reduces fatigue
One of the ways that branched chain amino acids delay fatigue is that they help form new myofibrils – bundled protein filaments that are responsible for muscle contraction – for increased muscular contractility and by correcting imbalances in muscle metabolism caused by excessive exercise. Depletion of glycogen in the muscles is one of the primary factors of muscle fatigue. BCAAs help combat muscle fatigue by enhancing glucose uptake, which leads to more efficient glycogen stores.
During exercise, branched chain amino acids have been observed to act as a metabolic substrate for energy and reduce the amount of tryptophan to cross the blood brain barrier. This results in lowered levels of serotonin, which helps alleviate fatigue and soreness after exercise.
Increases stamina and focus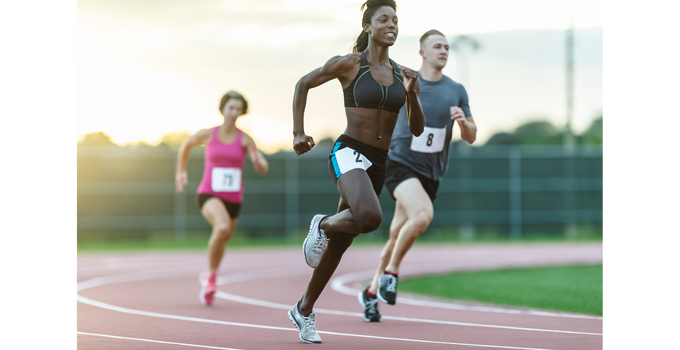 BCAAs enhances aerobic performance by increasing energy levels and improving focus during workouts, enabling an athlete to maximize their physical performance.
They also stimulate the release of hormones such as insulin and testosterone, which help regulate metabolism processes that aid in muscle recovery.
Improves muscle performance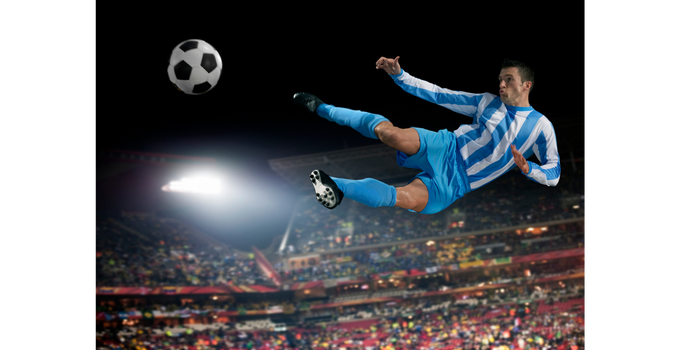 Branched Chain Amino Acids have been found to be very beneficial in improving muscle performance by increasing intra- and extracellular responses, promoting protein synthesis, and accelerating glucose uptake in muscles (2).
BCAAs affect two primary pathways which ultimately lead to an increase in muscle performance. The first pathway is BCAA's ability to directly stimulate protein synthesis, leading to increased muscle growth and strength.
The second pathway surrounds BCAAs acting as an energy source during higher intensity exercise and delaying fatigue, allowing people to maintain a high working intensity for longer periods of time and reducing muscle weakness after exercise.
Getting enough BCAAs into body tissues seems to also depend on the surrounding environment, so they play an important role in providing energy during intense exercise by acting as an alternative source of fuel.
Improves muscle recovery
Supplementing with BCAAs prior to, during, or after exercise can decrease muscle fatigue. This is believed to be caused by the BCAAs' antioxidant and anti-inflammatory properties, which may prevent cell damage and reduce inflammation in skeletal muscles (3).
BCAAs help the body replenish depleted amino acids during exercise and thus provides the necessary building blocks for improved muscle recovery.
BCAAs can decrease the amount of time needed to recover from muscle breakdown after a workout by aiding in the resynthesis of damaged muscles and preventing further damage from occurring.
By reducing post-exercise fatigue, BCAAs make it possible for athletes to increase their rate and intensity of training with fewer chances of injury due to overtraining.
Better recovery outcomes
BCAAs can provide promising results for athletes seeking improved muscle recovery and decreased injury risk especially when taken in addition to eating a healthy, nutrient rich diet. Athletes may want to consider adding a BCAA supplement to ensure they are receiving all of the essential amino acids their bodies need for optimal muscle growth and recovery.
Using BCAAs as part of an effective workout routine, athletes can enhance workout performance, reduce muscle breakdown, and improve muscle recovery, allowing them to perform at their best and reach their fitness goals faster.
BCAAs reduce muscle soreness, enhance performance and promote muscle growth by providing muscles with essential elements, such as leucine, isoleucine and valine. But it is not only athletes who may potentially benefit from BCAA supplements; they can also be useful for individuals aiming to simply increase lean muscle mass or improve their general strength.
All these combined results suggest that BCAA is an effective nutrient for improving muscle recovery after strenuous physical activity.
How to Incorporate BCAAs into a Workout Routine
Working muscles hard during a workout can cause protein breakdown, leading to fatigue and muscle injury. A comprehensive workout routine should include strategies to incorporate BCAA supplements in order to achieve optimal results.
BCAA supplementation is easy; they're typically consumed in supplement form before, during, or after a workout to help muscles recover quicker which can lead to faster results. To ensure that you are getting enough BCAAs, take an oral supplement, a liquid protein supplement, or infuse BCAA into beverages such as tea during or after a workout session. Supplementing with BCAA before and after a workout reduces muscle breakdown and maximizes muscle growth and repair.
Utilizing intra-workout BCAAs can provide additional benefits, such as improved performance, sustained energy levels, and reduced training fatigue.
Branched chain amino acids are one of the ingredients commonly found in most pre-workout supplements, so if you are already taking a whole whey protein, or soy protein supplement before or during your workouts, its likely that you're already getting amino acid supplements.
Branched chain amino acids are the building blocks of protein and can be used as an energy source for muscles. The right combination of supplement type and timing depends on the individual's goal, but taking advantage of BCAA supplements can help increase workout intensity and prevent muscles from breaking down during exercise.
How much BCAAs should I take?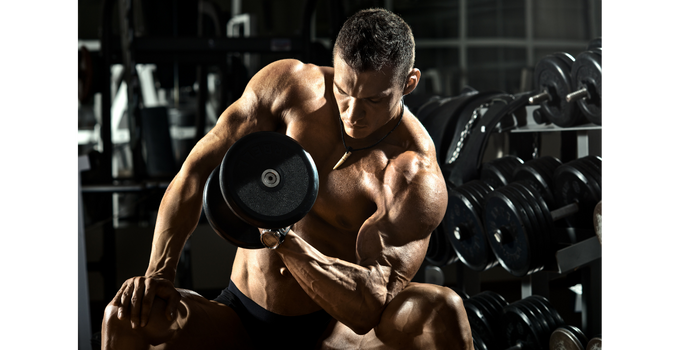 The first step to determine the right daily dosage of amino acids for your needs is to consider factors such as your current activity level, weight, and body mass composition, as well as your diet. It is a good idea to consult with a healthcare professional who can help you determine how much BCAAs to start with.
As a general guideline, a starting dosage would be to consume around 10 to 15 grams of amino acids before physical activity, and then take an additional 5 to 10 grams during exercise, although these numbers may vary depending on the intensity of the workout.
Once you have an amount established, it is recommended that BCAA supplements be taken before, during, and after exercise in order to maximize their impact.
Taking a BCAA supplement shortly after exercising can help to avoid catabolism and stimulate protein synthesis for more efficient muscle recovery and growth.
What Are the Potential Risks of Taking BCAAs?
The many positive effects of branched chain amino acids make it an appealing supplement to enhance health, and its use is growing in popularity. Although research suggests there are potential benefits to using BCAA supplements, it is important to recognize that there are also some health risks associated with their consumption.
Metabolism
Supplementing with BCAAs may interfere with metabolism. If taken in large doses, they can potentially disrupt the body's natural production and utilization of amino acids.
Taking branched chain amino acid supplements can interfere with the metabolism of the body in several ways, primarily through elevating blood-amino acid levels. Elevated levels of these acids can cause health challenges such as digestive complications, fatigue, loss of energy and balance, sudden muscle weakness, and disruption to the gastrointestinal system.
In addition, excessive loading of branched chain amino acids can lead to nausea and digestive issues which can detract from any potential health benefit.
If any of these symptoms appear, it's important to consult with your doctor right away.
Nutrient absorption
Taking branched chain amino acid supplements may interfere with the absorption of other essential vitamins and minerals the body needs for muscle development and maintenance.
This interference can be exacerbated by health conditions such as impaired absorption, compatibility issues between vitamins, or a lack of cofactors which help absorb certain micronutrients. The result of these disruptions is that overall health may suffer or a new health condition could develop if essential vitamins or minerals are unable to be absorbed into the body in adequate amounts.
Kidney and liver disease
BCAA supplements may potentially cause liver and kidney damage when consumed in large doses. This is thought to be due to the way in which they are metabolized in the liver, as a large influx of BCAAs can overwhelm liver function and lead to dysfunctional products being secretion into the body such as ammonia. Ammonia, along with other byproducts of branched chain amino acid metabolism, can overload the liver's ability to neutralize them and thus can lead to inhibited liver enzyme activity and liver damage and possibly exacerbate existing liver disease, a serious health condition.
Furthermore, abnormal concentrations of these metabolites may also accumulate in the kidneys, leading to dysfunction and eventual damage.
Thus it is important that individuals with existing kidney or liver disease consult with their doctor prior to taking amino acid supplements.
It is important to weigh the potential risks and benefits before starting any BCAA supplement regime. Taking branched chain amino acid supplements in moderation and under the guidance of a healthcare professional may be the best strategy for safely taking advantage of the potential benefits.
Conclusion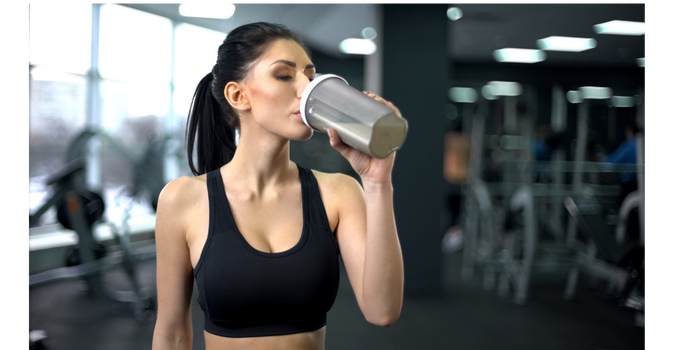 Branched chain amino acids can offer an array of benefits for individuals looking to improve their health and athletic performance. It can speed up muscle recovery, reduce inflammation and muscle soreness, boost workout performance, help build new muscle, and increase stamina.
BCAA supplementation is generally safe, but may not be recommended for some people. People with existing health conditions should check with their doctor first before taking BCAAs. As with any supplement, there may be risks associated with taking BCAA supplements. Common side effects can include nausea, diarrhea and headaches, although more serious adverse reactions have been reported in rare cases.
However, if you are taking the necessary precautions like consulting with a doctor or nutritionist prior to using branched chain amino acids, then you're well on your way to having a successful routine that can help you reach your full potential.
References